10 Mar
Is this the end of the traditional focus groups?
Focus groups have been a staple of market research for over half a century. That said, how they are being used—and the very definition of what a focus group actually is—has evolved drastically over time. With the advent of new technology came interesting new prospects and tools for market researchers looking to improve their focus groups. Some ideas took hold, some didn't.
Few would contest that the most game-changing development in qualitative market research has been the Internet. Being able to interact digitally with a target audience seemingly renders traditional brick and mortar focus group sessions obsolete. We say seemingly, as there are still advantages to keeping it "old school".
Advantages of the traditional focus group
Moderators and the human aspect:


The specialists that

moderate focus groups

possess a quality that an online platform can't emulate: empathy. They are trained to read people's nonverbal communication and get participants to yield qualitative data on their true feelings about any given topic. Nothing beats one-to-one interaction when it comes to picking up on seemingly small changes in body language, like particular hand gestures.




It is easier to interpret and validate data:


Respondents can word opinions and feelings in a way that is not always clear in a digital format. Without influencing their train of thought, you can guide a focus group in phrasing their opinion in a qualitative way. If the moderator is asking the right questions and reading body language correctly, they will garner a far more accurate reading of the groups' thoughts and feelings.




Security and privacy:
Focus groups sometimes deal with confidential information. Participants may also want guarantees that their privacy will be respected. A physical focus group, with clear guidelines and rules in place, makes this is easy to manage. But the relative anonymity and perceived security faults of an online environment may be off-putting, especially in an era of WikiLeaks and hacktivism.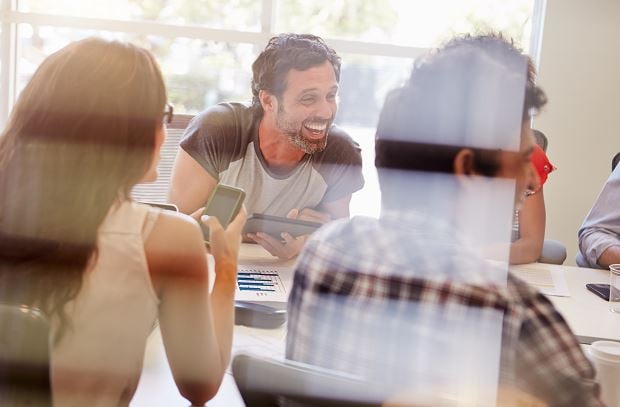 Shortcomings of the traditional focus group
Time consuming and costly:


Setting up a focus group requires a lot of work, from planning the line of questioning to recruiting participants and securing the required facilities and equipment. And after the group has met, you still need to process and analyse the gathered data. Online alternatives are faster and cheaper.




Smaller scale:


Getting a group of 8 to 15 people to commit two hours of their day, excluding travel time, can be enough of a mission as it is. And while a traditional focus group can benefit from greater numbers, the scale limited by budgetary and geographical constraints. There is a ceiling to the scale and distribution of traditional focus groups that online alternatives do not have to contend with.




Millennials would rather participate through mobile:


Smartphones, social media and the internet of things are ingrained in our cultural DNA. We are used to working and living online, and are generally more inclined to partake in research, such as mobile ethnography, from the comfort of our home through digital channels.
At the end of the day, these groups are vital for qualitative market research insights. Instead of weighing the pros and cons of traditional approaches and innovative methods, the best philosophy is to adopt the positives of all market research techniques available. What you decide to do should be governed by the needs of your research, not by the methods that are popular at the moment.
If you want to know more about recruitment for qual research we have a few tips for you. Read our guide on how to get the best participants for this research method...