Download now...
A beginner's guide to getting the best out of your focus group...
Looking to get the most out of your focus groups? You've come to the right place!
When it comes to focus groups, we have a wealth of knowledge and want to share with your our top tips and tricks for beginners in this handy guide. It includes:
It's all about the timings

Getting the numbers right

Offering the right incentive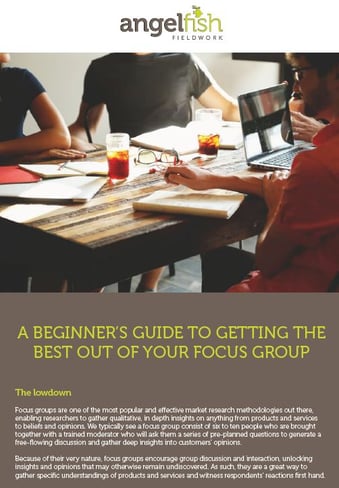 Fill out the form on the right to download your guide now!