From recruitment to results: A flexible approach to market research fieldwork
At Angelfish Fieldwork, we want to be your long time fieldwork partner and we believe in building lasting relationships that really give our customers the edge.
We've got over 40 years fieldwork experience in our team, so we thought we'd put together some of our top ideas for getting the best out of your fieldwork and ultimately your market research.
Download our guide to getting better results here and learn:
Best practices for briefing your agencies
What to consider in your recruitment criteria
New recruitment techniques to utilise
How to conduct better respondent validation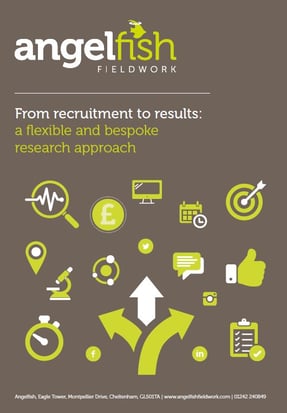 Head over to our blog to find out more information about Angelfish Fieldwork and what we do.