How To Get Better Results From Your Qualitative Fieldwork
Download now...
Your research stands to benefit enormously from well-executed qualitative fieldwork, so getting the approach and the details right upfront is critical to ensuring that you enjoy great results from the research that you have spent weeks planning. We are going to explore each step of a qualitative fieldwork study and offer some hints and tips that we have learnt along the way.
Our guide will include:
Briefing your recruitment agency best practices
What to consider in the recruitment criteria

Recruitment techniques
Validation and confirmation tips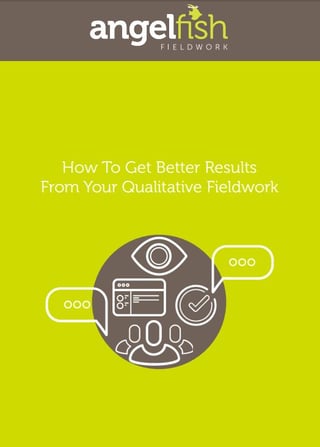 How should I decide whether to offer an incentive? What type of incentive works best? Head over to our blog to find out more.