Download your copy...
Choosing the right qualitative market research recruitment agency
Recruitment is the foundation on which your market research is built and, not handled correctly, this fundamental step will compromise the rest of your research efforts.
A good market research fieldwork agency can help ease the burden and ensure that the right participants are recruited for your market research project.
Here are our best-practices for choosing the right qualitative market research agency including:
Getting to know the agency
Considering codes of conduct
Outlining your project
Determine the pricing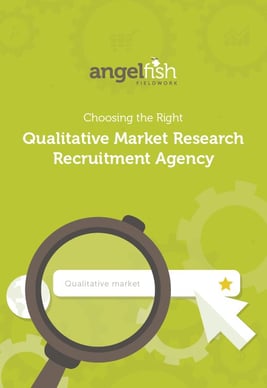 Head over to our blog to find out more information about Angelfish Fieldwork and what we do: