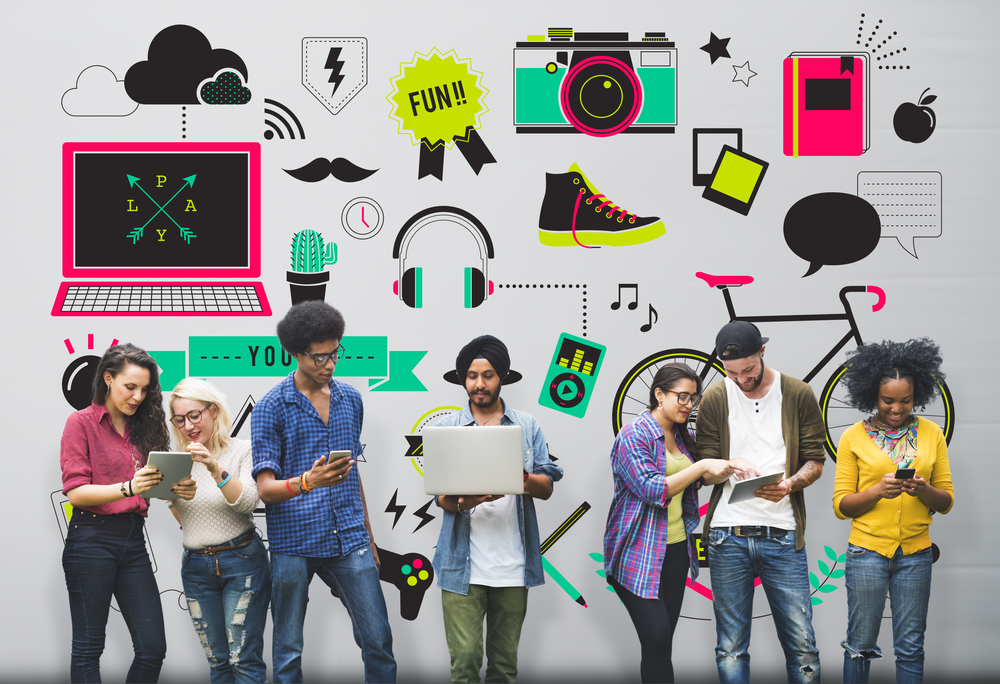 Four tips on how to recruit Gen Z for market research
Ah, Generation Z. Teenagers today have got a bit of a bad reputation when it comes to market research: difficult to engage with, unreliable, a short attention span… it's no wonder that researchers find young people a tricky target audience. However, the fact is that Generation Z's buying power is increasing by the day, and as their influence continues to grow, it's really important that researchers know how to recruit Gen Z for market research. But that's not all: to get the best possible results from younger audiences, we also need to understand how to capture and hold their attention so that they actually want to take part. Here's how:
Reach out in the right way
We're not backwards in coming forwards about our love for social media when it comes to market research recruitment. Targeted social media campaigns are one of the most important parts of our recruitment toolkit - and when it comes to the question of how to recruit Generation Z, social media is even more powerful. Young people spend a whopping nine hours a day on social media, so it makes sense that when it comes to capturing their attention, social media has a pretty important role to play.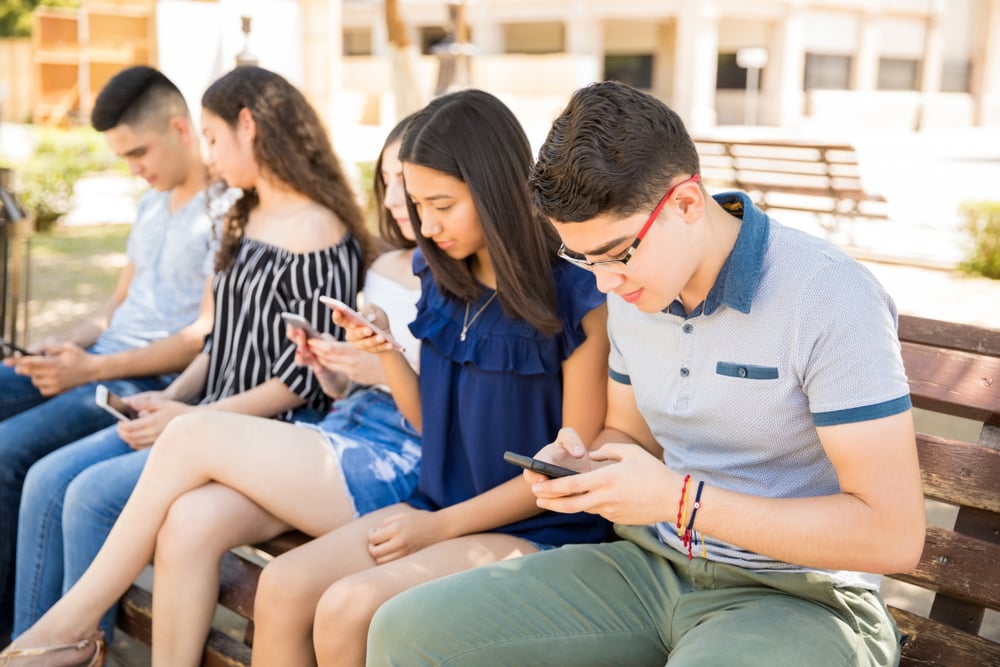 Platforms such as Facebook allow researchers to target potential respondents based on things like age, gender and job role, as well as more specific things such as location, page likes and brand preferences. And that's not all: as well as allowing you to search by specific criteria, Facebook ads also give researchers an estimated audience size as well, which means you can get a true idea of the feasibility of your study.
But enough about you - this is about Gen Z. Born into a truly digital world, 98% of Generation Z own a smartphone. They feel most comfortable online, and the majority of them have never even known life without social media (feel old yet?!) - which is why it's such a great place to reach them. And it's not just about Facebook with these guys - Generation Z are crazy for all things visual, which makes platforms like Instagram and Snapchat popular engagement and recruitment tools, too. In fact, Instagram actually beats Facebook as Gen Z's favourite social media platform, with 89% of 18-25s in the UK using it.
Whichever platform they prefer, the fact is that Generation Z's strong social presence makes them much more accessible than previous generations. So, if you're looking to capture the attention of the next generation, it makes sense to do it in a place where they're comfortable and where they already spend a lot of time.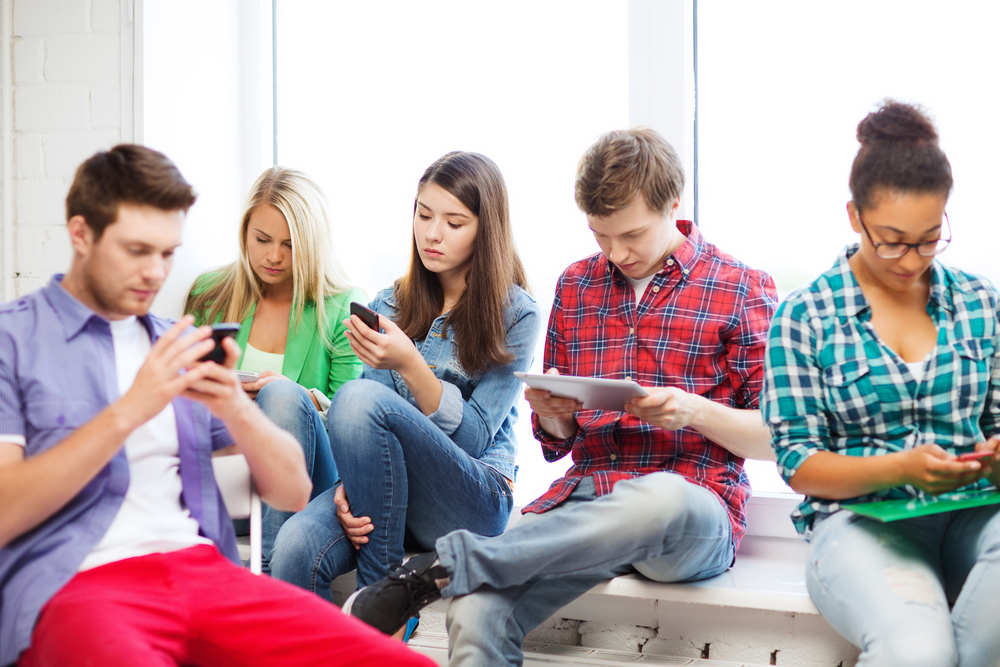 Make sure you're creative
Yes, social media makes young people more accessible. But with so many other researchers contacting them and trying to recruit Generation Z for research via social, if you want to capture their attention, you need to make sure you stand out. We've already mentioned that young people today have a short attention span - which means that you've got just 8-12 seconds to capture their interest. Thanks to Snapchat and Instagram Stories, young people today are used to digesting short snippets of information instantly, so not only do you need to make sure you stand out, but you've got a small window of time to do it.
When it comes to advertising on social, be sure to make your advert as creative and interesting as possible. Try and think outside the box and make sure your adverts are visually interesting, using images and even videos to ensure your advert stands out from the others fighting for the attention of this visual generation. Not only will engaging ads increase your chance of grabbing their attention, but it will also keep them intrigued and interested right up until the research kicks off!
Let them know how much you value their opinion
But it's not just about creating a visually stimulating advert and sharing it in the right place, though. When it comes to how to recruit Generation Z, if you want to capture - and hold - the attention of young people, you need to make sure they know how much you value their opinion and how their taking part can make a real difference. Younger generations today truly care about the world and want to help - in fact, according to Elite Daily, 42% of millennials are interested in helping companies develop future products.
This age group are known as the 'why' generation - they like collaborating, they want to know what the end goal is, and they want to know why it can benefit people. So if you want to encourage them to take part in your market research, it's important that you include a clear overview of what your study is, what the end goal is, and clearly explain how it can benefit people, too. By showing them how the research will make a difference, you can make sure they're keen to get involved and eager to take part.

Choose the right methodology
Last but not least, if you want to capture the interest of the generation of tomorrow and ensure they are excited about taking part in market research, you need to make sure you select the right methodology. Group activities such as focus groups are generally a fantastic way to encourage young people to open up and chat, or alternatively, friendship pairs are another great methodology because it means they can bounce off someone else and have a discussion without feeling under pressure or shy. They're good fun, too - after all, what teenager wouldn't want to take part in a study with their BFF?
And of course, mobile-based research such as market research online communities or video research will always appeal to younger audiences as well. This generation is comfortable using video to express their opinion and share experiences, which makes videos or voxpops a fun way to appeal to them. There are other benefits, too: because video empowers young people, allows them to share their experiences and makes them feel as if they are really being listened to, it appeals to their desire to make a difference.
Lastly, short, snappy tasks in bite-size format are perfect for young people's short attention spans and let them be creative, which means you won't just capture Gen Z's attention, but you'll hold it for longer too. To put it simply, the right methodology will make a huge difference when it comes to keeping young people excited and engaged.
In conclusion, as Generation Z's influence and spending power continues to increase, it's really important that market researchers understand not only how to recruit Generation Z, but also how to capture their attention and engage with them. After all, by ensuring your participants are excited and motivated to take part in your market research, you can count on high-quality, in-depth results.
Want to find out more about conducting research with children and young people? Then don't miss our expert toolkit...