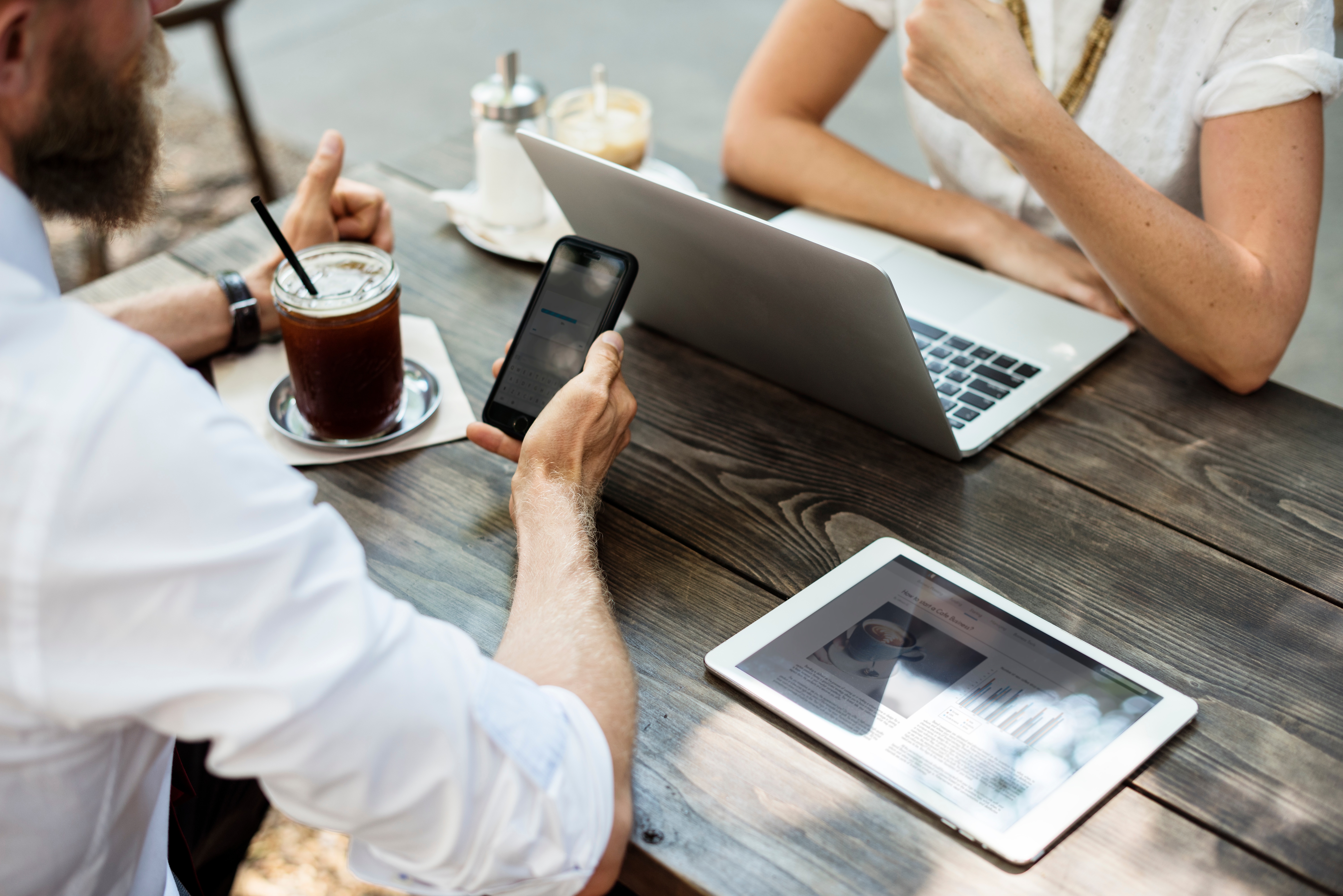 12 Oct
5 ways to recruit people for user experience testing
User experience testing refers to evaluating a product or service by testing it with representative users in order to improve its usability. The secret to successful user experience testing is recruiting the right users: by increasing the quality of your recruiting and ensuring you find the right people, there'll be an immediate improvement in the quality of your results. To put it simply, without the right participants, you won't get the data you need. But how exactly do you recruit for a user experience testing study? Read on to find out…
Search on social media
Social media has exploded in popularity in recent years, giving people the ability to share and consume information at an incredibly fast rate. There's a social channel for everyone, from the Instagram and Snapchat of millennials and digital natives to the LinkedIn of professionals.
Because people who use social media channels are generally already tech savvy, it's a pretty great recruitment tool for user experience testing. Facebook has some invaluable tools for market researchers too thanks to their paid adverts that allow you to target people based on specific criteria such as age, gender, job status, location and even shopping habits, making it easier than ever before to target the right people. Groups and forums are another good recruitment tool: try searching for the topic you are looking to recruit for online and you could find a forum dedicated to exactly that. Alternatively, you can also search Twitter and Instagram for hashtags, or target professionals via LinkedIn groups. Check out our feasibility guide for more info on social media as a recruitment method.
Target audiences with advertising
It might seem a bit old school – especially when it comes to recruiting for user experience tests and online qual – but believe it or not, advertising can actually be a really useful tool when it comes to recruiting for user experience tests.
Advertising on websites, blogs forums or even newspapers and magazines depending on your target audience is a great way to drum up interest very quickly and means that you can target exactly the right type of people. Our top tips for utilising advertising as a recruitment method of user experience testing are:
Ensure you include information on incentives to entice readers to participate

Try and select a right hand advertisement as this is usually the area which

people focus more on

Include images to ensure that the advertisement stands out to the reader

Use bullet points to break up the text and improve the readability of the ad
Although advertise can be a great method to get interest, bear in mind that despite the benefits of using advertising as a recruitment technique it can be costly and difficult to measure ROI.
Recruit people via a pre-recruited panel
Recruiting for your usability test via a panel is a quick and easy way to access high-quality participants who you already know are looking to take part in market research. It's also a good way to reach participants with very specific criteria who might be tricky to find otherwise. If you don't have access to a panel of participants, there are plenty of agencies out there who specialise in recruitment for specific areas that are worth reaching out to – just remember that all your participants, however you recruit them, will still need to be validated to ensure they are right for your particular user experience test.
Ask participants to refer a friend
A refer a friend scheme is a tried and tested way to build interest and reach out to likeminded people who have been encouraged to participate by their friends. Sometimes just offering a £10 online voucher can work, especially when recruiting for online methodologies such as user experience studies that can easily fit in around people's lives. Not only that, but because the participants have been referred by friends, they may be more likely to be quality participants, who are genuine and willing to take part – especially seeing as the original participants will have already have been approved to take part in the research in the first place.
Get on the phone!
Cold calling has a bit of a bad rep, but bear with us here and believe us when we say that it can actually be a really useful tool for recruiting for user experience testing, depending on which demographic you want to reach. How?
Well, for example, it's a great way to reach out to people who might not be so active online such as older generations. Calling local facilities such as gyms, cafes and restaurants in your chosen area and asking them to put up posters is a great way to drum up local interest in your study and reach out to people you might not be able to easily reach online. However, this method of recruitment may not always work and are hard to measure the success/reach of these methods.
So, there you have it – our easy guide to recruiting for user experience testing. If you are looking to recruit participants for online qual, why not download our guide to recruiting awesome participants?