Top tips: recruiting different social grades for market research
A social grade is a demographic, socio-economic classification that assigns every household to a certain grade based on the employment status of the chief income earner. Or, to put it more simply, it's a way of classifying people based on income. Created by the ONS (UK Office for National Statistics), it's used throughout the marketing, advertising and market research industries to organise audiences into six categories – A, B, C1, C2, D and E – ranging from higher professional occupations through to unskilled manual occupations.
Depending on the nature of your market research fieldwork project, you might need to recruit participants from any or all of these grades and will therefore need to vary your recruitment approach accordingly. The six categories range from higher professional occupations such as lawyers and teachers down to unskilled manual occupations and the unemployed:
A Upper Middle Class – Higher managerial administrative or professional occupations such as doctors and lawyers.
B Middle Class – Intermediate managerial, administrative or professional roles, for example directors of small organisations, newly qualified solicitors or teachers.
C Lower Middle Class – Supervisory or clerical and junior managerial, administrative or professional positions such as bank clerks and student doctors.
C2 Skilled Working Class – Skilled manual workers such as plumbers, bricklayers and painters.
D Working Class – Semi-skilled and unskilled manual workers, for examples caretakers and shop assistants.
E Non Working – Casual or lowest grade workers, pensioners and others who depend on the welfare state.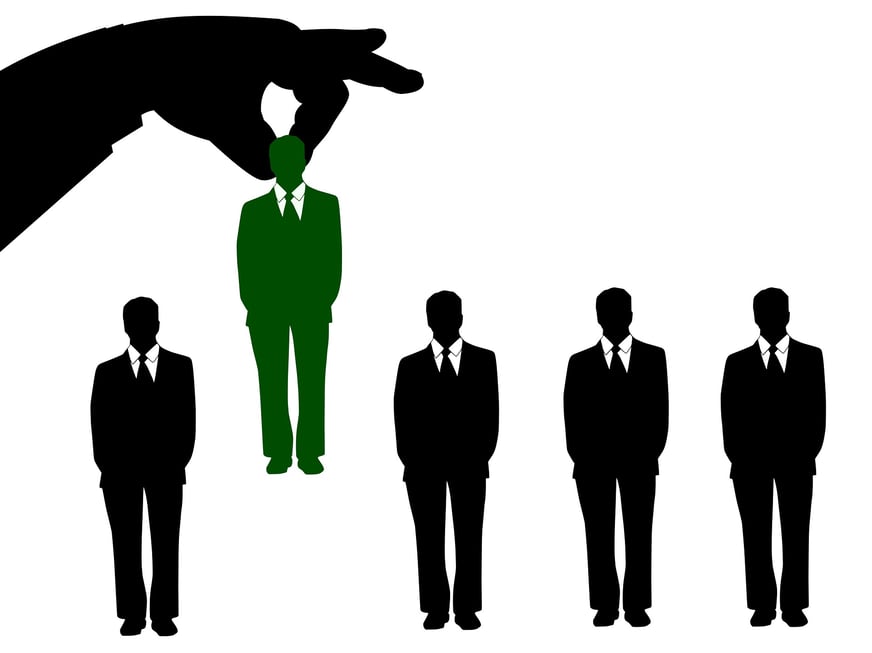 When it comes to recruiting for market research fieldwork, obviously an AB grade professional will have very different requirements to that of a DE, as well as different motivations and interests. They will most likely use different platforms and websites too; so in order to successfully reach out to your audience you need to be clever in your targeting and think carefully about the type of people you want to reach, where they'll be looking and what incentives they will want to take part. Here are a few key things to consider…
Choose the right channel
Firstly you should think very carefully about exactly who you are trying to target before you decide where to advertise. For example, if you are looking to target AB professionals, you will be most successful targeting them on LinkedIn and Facebook, whereas panels (including our flexi panel) are a great way to access hard-to-reach participants because they are often very deeply profiled.
Consider the incentive
You also need to take into account incentive levels. A lawyer taking an afternoon out of a business where they are paid £200 per hour is likely to expect a decent and comparative incentive.
You may find you have mixed social grades in a focus group, central location or other type of interview. In which case, you'll need to offer each participant the same level of incentive. So consider this when recruitment commences and whatever the incentive, the most important thing is to make sure your incentives are clear and communicated effectively from the beginning, to avoid any confusion.
Pick the right time of day
Make sure you consider the time of day when it comes to targeting different social grades for your research. If you want to recruit teachers, for example, it's going to have to be outside of school hours, whereas if you are looking to recruit mothers, school finishing times and evenings are likely to be trickier. If needs be, accept the fact that you might have to sacrifice a weekend or evenings in order to entice the right audience.
Accommodate social changes
There have been a lot of changes since social grades were first introduced. For example, in today's world a plumber in a C2 category might well earn more than a professional C1, so you have to accommodate social changes and be flexible. We no longer live in a rigidly hierarchical and easily segmented social order, so it's also important to consider other factors such as where they live, how much disposable income they have and even where they shop when it comes to categorising your audience.
Make sure you ask for feedback
In order to improve your future studies, you should be sure to gain feedback from participants on where they are looking and what motivates them to participate so you can make any improvements, as well as measuring the performance of your targeted advertising to look at what's working and what isn't. You can then tweak your approach where necessary and make any changes as and when you need to.
There has been a lot of debate in recent years about whether there should be such a big emphasis on social grade when it comes to classification when other categories such as age, gender, class, income and life stage are so much more useful to monitor consumer behaviour in today's world. Does a classification set up more than 50 years ago back when Britain was an industrial nation really bear any relevance to the modern world? Well actually as dated as it sounds, the answer is yes.
The fact is that despite the shortcomings of social grading, there simply aren't a lot of alternatives out there. And because social grading is so prevalent in the market research industry, despite its shortcoming it's likely to remain an important classification tool for the foreseeable future.
However in order to make social grading work, it's important to consider other factors such as age and gender as well as more specific criteria like purchases, behaviours and beliefs in order to successfully categorise your consumers.
Need some more expert recruitment tips? Download our guide on how to recruit awesome participants for your online qualitative research.