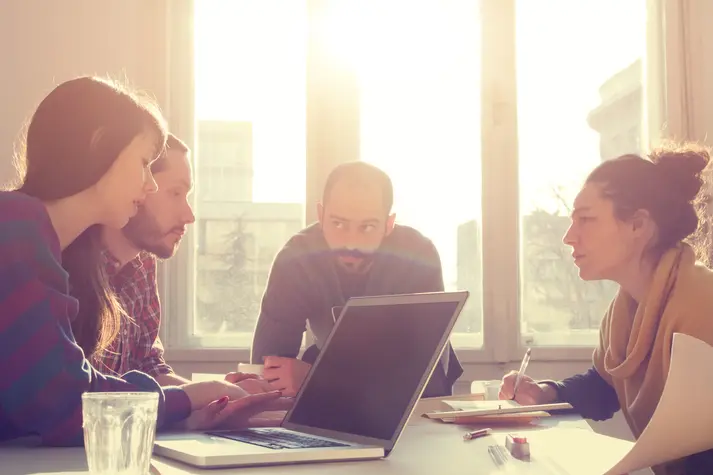 Where should I host my focus group? Top tips to find the right venue
Where should I host my focus group? Top tips for finding the right venue
So, you want to find out what your consumers or potential customers think about your product or service. You want to access in-depth information so you can make smart decisions about your business, ensure things are heading in the right direction and understand the best way to maximise profits and grow your customer base. The time is right to hold a focus group! But deciding to go ahead with a focus group is just the beginning. In fact, to ensure that your focus group is a success and that you can unlock the insights you need, there are actually a lot of things to take into consideration. Don't worry, though - there are plenty of top focus group companies out there who can help to make things that little bit easier!
First and foremost, you need to decide where your focus group will take place. You might think it doesn't really matter where you choose to get your participants together, but actually, the right environment can make a huge difference to the insight you achieve and help make your focus group more efficient and cost-effective. So where should you begin?
Make sure it's relaxed and comfortable
Firstly, you need to make sure the venue is quick to find and easy to get to. It should be somewhere private, quiet and free from distractions, and also be a place that feels comfortable so that your participants feel at ease. This could be a room in the local pub, a conference room in a hotel or even a meeting room at a local venue. Remember, you are trying to create a relaxed and natural situation, so don't create any barriers that might stand in the way of getting what you need from your focus group.
Other key things to consider
Sometimes, the choice of where to hold your focus group will be limited by availability or cost. Despite this, it's important to always bear in mind what effect the location might have on the responses you get from your participants. For example, if you're carrying out research on the topic of fast food, you might find that surrounding them with posters focused on health and fitness gurus may skew their answers.
Other considerations for the perfect venue include: is it the right size for a group discussion? Can they all see each other easily? Is it too warm or too cool? Is it free from traffic noise or music? Is it the appropriate size for the number of participants you're expecting? Bearing all this in mind, it's a good idea to book the room for an extra half an hour before and after the allotted focus group time so you can arrange the furniture, pack away anything you don't need and set up those you do such as flip charts, projectors, refreshments and recording equipment to ensure everything is ready once your participants arrive. We also recommend that you provide directions for the day, as quite often, it can be tricky to locate obscure buildings or offices. We suggest you also include details regarding parking and transportation, as these questions are frequently asked.
If you are planning to record your focus group, make sure you check the recording equipment beforehand too. And lastly, don't forget to put a nice clear sign on the door - after all, you don't want your participants getting lost and wandering off before they've even arrived!
The benefits of a focus group facility
If you want to take things up a notch and get some professional help, thankfully there are lots of top focus group companies out there offering excellent facilities and hosting – and using one can be highly effective. A modern, state-of-the-art focus group facility has many advantages. For starters, it gives participants a neutral place to relax and concentrate on what you're asking them, and you can also book a room that's exactly the right size for your group. Not only that, but you'll also receive invaluable support from the facility's professional team, leaving you to focus on getting the insight you need.
If you do decide to utilise a facility, always check exactly what your package includes. You should have access to a client observation room where you can watch respondents through a one-way mirror – there's nothing like hearing what people think about your company live and up close! Additionally, make sure you have audio, visual and other technical support too. We'd recommend asking what the recording options are and what format you can take the recordings in - and you should also enquire about back-ups in case anything goes wrong.
Other things to consider are whether or not the room has air conditioning, if there is free Wi-Fi and whether or not refreshments are included. And of course, there's one last vital consideration: always take into account the cost of using a focus group facility. Will the information you get out of your focus group make it worth the expense? If the answer is yes, you're onto something. Just make sure you set your focus group up in the best place possible to ensure you get the results you really need.
Not sure where to hold your focus group? Our preferred facility in London is Spectrum Viewing Facility.
You can find many more great studios around the world here.
Looking for more information on how to improve your focus groups? Download our guide to getting the most out of your focus group here. From advice on incentives to how to get the numbers right, it's full of top tips and handy hints.