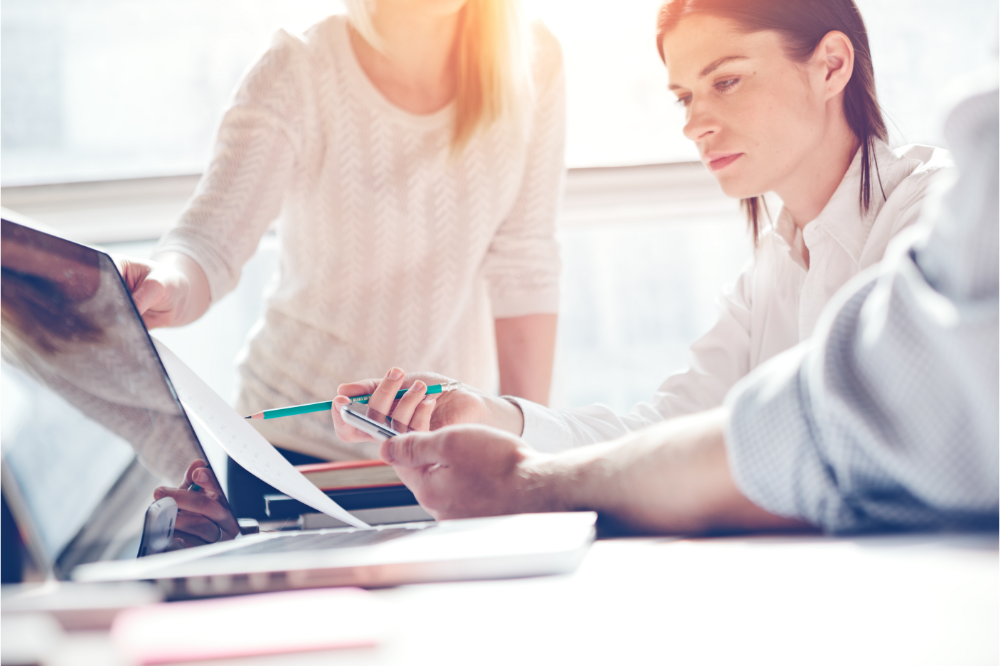 Here's why every brand should be conducting accessibility market research
In today's world, there's simply no excuse for not being accessible.
Accessibility describes the degree to which an environment, service, or product allows access by as many people as possible, particularly those with disabilities. It's about designing an experience to meet everyone's needs.
There are more than one billion people worldwide with disabilities - and without conducting accessibility market research and ensuring everyone is heard, you are leaving out a huge proportion of the population, which will decrease trust and reflect negatively on your brand image.
It's no wonder, then, that it's so important for brands to conduct accessibility research.
What is accessibility market research?
Accessible marketing is the use of inclusive design practices to ensure that users of all abilities can fully experience your brand, it's products, and services. It meets the needs of people with various disabilities, including impairments in mobility, vision, hearing, speech, and cognition.
Basically, if you are going to meet the needs of these customers and ensure your brand is accessible to them, you need to conduct accessibility market research.
What do accessible market research projects need?
If you are going to conduct accessibility research, you will need to accommodate a wide variety of disabilities. As such, to ensure your research is inclusive and truly accessible, whether online or face-to-face, you will need to take into account things such as:
Allowing zoom up to 200%
Contrasting colours for text and non-text
Alt text
Text transcripts for audio and video
Audio descriptions for media content
The ability to adjust time limits on time sensitive tasks
Venues which are easy to travel to with accessible parking and suitable facilities
Venues with ground floor rooms and wheelchair access
You should also check in with your participants in the lead up to the research taking place to ensure they have everything the need to comfortably take part, and touch base again afterwards to make sure that everything went smoothly and see what improvements you could make in the future to make your research even more accessible.
4 reasons you need to conduct accessibility market research
But why does accessibility market research and accessible marketing matter? It's about respecting and appreciating differences, making sure everyone's voice is heard, and ensuring that the opinions of all of your customers are respected and taken on board.
This has been emphasised recently by the Market Research Society's diversity and inclusion best practice guides, which have been created to improve the representation of groups that are frequently unrepresented.
Quite simply, accessibility has never been more important. So, here are four reasons why you need to conduct accessibility market research…
1. You can hear from all your customers
In today's diverse world, there's no single image of what a typical customer should look like - and if you're going to ensure that your products and services are created for all of your customers, you need to make sure you are getting the opinions of everyone.
That's why it's important for brands to ensure their campaigns resonate with everyone, no matter who they are. Sadly, though, the voices of those with accessibility needs and disabilities often go unheard - which is why accessibility research is so important.
2. Expand your reach and grow your business
The online spending power of disabled people in the UK alone is estimated at £16 billion, and it is also thought that businesses lose approximately £2 billion a month by ignoring the needs of disabled people.
In fact, 73% of people in the UK living with disabilities are unable to complete basic transactions on more than a quarter of the websites they visit.
Brands that leverage accessibility in their marketing, however, can expand their reach and ultimately grow their business. So, if you want your brand to grow, you need to make sure it's accessible to everyone.
3. Accessibility is only going to become more important
With the average age of the global population increasing every year, the older people get, the more likely they are going to need additional help and support.
We are all temporarily abled, and everyone we know will eventually have a direct experience with having disabilities. This means that accessibility in marketing - and market research - is going to continue to grow in importance over the coming decades.
Essentially, ignoring people with disabilities or impairments is ignoring your customers.
4. People expect brands to be inclusive
Inclusivity is more important than ever before. In today's world, diversity and inclusion can have a huge impact on brand revenue.
Customers today expect brands to be inclusive, even if they themselves are not impaired or disabled. In fact, 70% of Gen Z consumers are more trusting of brands that represent diversity in their adverts - and in a world where it's more than possible to ensure that your brand is accessible, not doing so will lower your brand equity, decrease trust, and negatively impact your brand image.
How Angelfish can help
At Angelfish, our expert team are on hand to help you make your market research projects as accessible as possible.
Accessibility and inclusion lies right at the heart of our market research recruitment, which is why we will always take the time to really understand the brands we work with so we can find high-quality participants that are a true representation of their customer base.
We'll really get to know the objectives of your study, what you are trying to achieve and why, before carrying out completely bespoke recruitment campaigns designed to source the best possible participants.
Want to find out more about how we can help? Contact our team today to learn more!