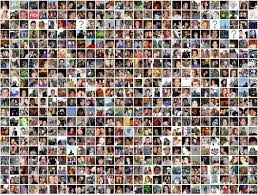 5 reasons why you need market research online communities
A market research online community is a modern research technique whereby a group of pre-determined respondents engage in research using an online platform. MROCs are a great alternative to traditional, more time-consuming methods; not only do they generate qualitative results in a cost-effective way, but they can also be accessed anywhere, anytime and can therefore easily fit in around participants' busy lives – meaning that they are incredibly efficient and also benefit from high response rates.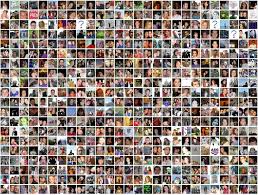 From instant insights and the flexibility to adapt to a lack of geographical restrictions, there are a number of reasons why MR online communities can benefit market research projects across all industry areas. Read on to discover our top five reasons why you should considering utilising a MROC for your next research project…
Access insights instantly
One of the biggest benefits of using a MR community is that you can get instant access to customer insights, enabling you to quickly make informed and educated decisions. Having access to results in real-time can also help to determine a quicker route to market for new products and services.
Cost effective and time efficient
By removing a number of the expenses that come hand-in-hand with traditional methods such as venue hire, travel and catering, insight communities can instantly save researchers time and money – whilst also fitting easily into respondents' busy lives to ensure high response rates.
Adapt as necessary
Online MR communities allow you to make live changes to your research design as you go, adapting questions as necessary for an organic research methodology. By tailoring questions to ensure you are asking the right thing at the right time, you can guarantee rich and relevant insights, every time.
Monitor trends and build relationships
Using online communities means you can track your customers for longer and monitor how their behaviour and opinions change over time. Not only does this generate fresh and up-to-date content, but it also enables participants to build relationships with each other, resulting in honest conversations and invaluable insights.
Target specific audiences
Whether you need to access hard-to-reach respondents or are trying to engage with the millennial generation, insight communities can help. MR communities allow you to reach everyone, from time-pushed professionals in the healthcare industry to the millenial population who feel more comfortable living online.
Market research online communities are becoming increasingly popular. In fact, recent reports have shown that MR online communities have grown by 52% in the last year – and as the world becomes more digital, that number will continue to grow as online methods such as interactive discussions, blogging and video diaries become more popular too.
Technology is improving all the time, and so are the tools available for analysis and information – which means that insight possibilities will continue to grow too, enabling you to really get to grips with your customers' opinions and behaviours. To discover how market research online communities can help you efficiently gather in-depth insights at a reduced cost, contact Angelfish today to find out more.