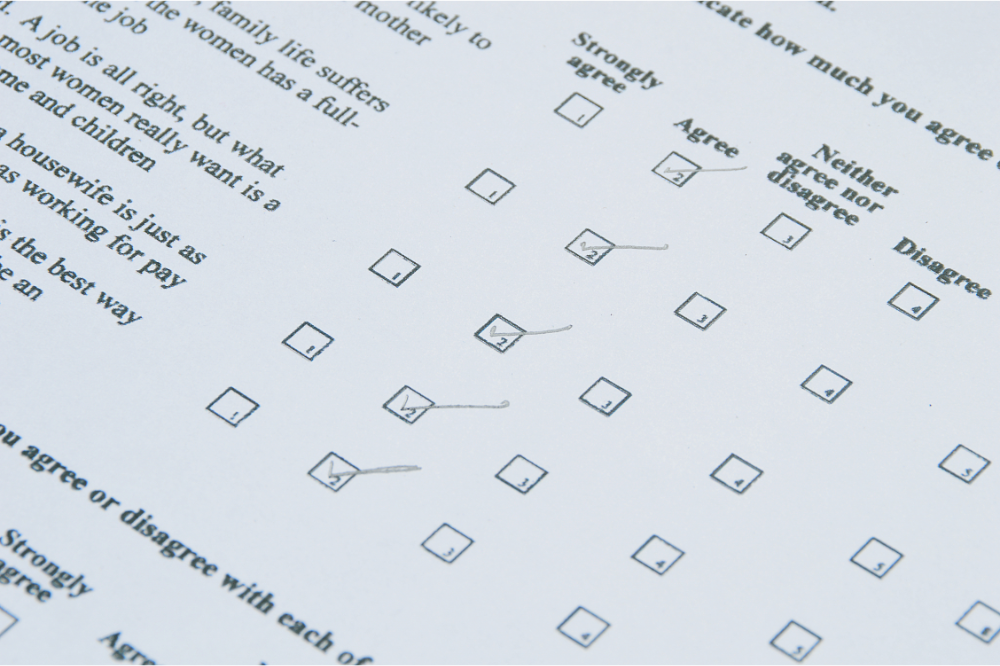 5 things to know about writing market research recruitment questionnaires
If you are conducting a market research project, one of the first things you will need to do is create a screener questionnaire to ensure you connect with the right audience.
Sounds simple, right? Well, there is actually a very fine art to creating screener questionnaires. In fact, it's all about asking the right questions in the simplest way to make sure you recruit the right respondents.
Want to find out more? Read on to discover five important things to know about writing market research recruitment questionnaires…
What does a good recruitment questionnaire entail?
We thought you'd never ask! A good questionnaire is made up of the following components: it needs to be easy to follow, efficient at collecting data and keeping track of key quotas, and have appropriately formatted responses for analysis. Here's how to do it!
5 things you need to know about writing market research recruitment questionnaires
1. Understand your target audience
First things first, when it comes to writing an effective market research questionnaire, you must make sure you understand your target audience.
Ask your client important questions about objectives, screen out criteria, 'nice to have' versus 'must have' criteria, and specific quotas or sub quotas.
Yes, it's quite labour-intensive, but the more information you have available, the more able you will be to ensure that you have absolutely everything covered within your screener - and the surer you can be that you will source the best possible respondents!
2. Understand your methodology
In order to craft the right questions for your recruitment questionnaire, you will need to include questions that determine whether or not your respondents will be a right fit for the chosen methodology.
Whether you are recruiting for a face-to-face focus group, an online remote interview, or a long term online community, each methodology will have its own set of requirements.
For example, do they have the correct device/s to be able to use the software needed if you are using an online methodology? And do they have the technological know-how or confidence to successfully use the software? If you are recruiting for a focus group, are they happy to speak up in a group environment?
It's very important to think carefully about specific questions you can ask to ensure you choose the best possible respondents - and that you aren't putting any respondents in a situation that they will be uncomfortable with or that could compromise the research in any way.
3. Give all the necessary information up front
A screener questionnaire is also a chance for your respondents to determine whether or not they want to take part and give their consent to go ahead with the research. As such, it's really important that you provide them with all the information they need up front so they can make an informed decision.
Not only will this again help to ensure that you secure the best possible participants, but it will also save time in the long run and avoid potential dropouts, too.
In line with GDPR rules and regulations, you should ensure you include specific questions and information about the type of data being collected, how it will be used, how and where it will be stored, who will have access to it, and what it's purpose for use is.
Even if the end client doesn't want to be named in order to avoid bias in the recruitment process, you can still give much of this information away without actually naming them - so make sure you provide as much info as possible!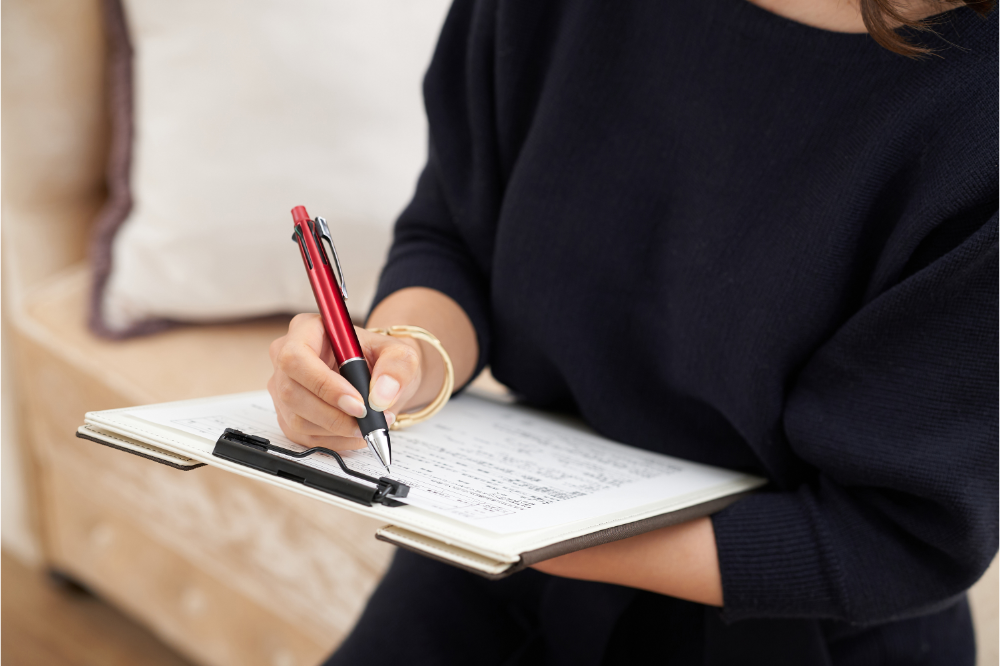 4. Make sure it has a good structure
A good recruitment questionnaire should be streamlined and concise with a good structure. It's about asking the necessary questions to determine eligibility for the research, so make sure you keep to the point and don't ask any additional questions that aren't needed.
The questionnaire should also be easy for respondents to understand. You need to ensure you use simple language without any jargon, and that there is a natural, logical flow through the questions without jumping back and forth between topics and questions. It's also a good idea to put easier questions at the beginning too, before working your way up to any more complicated or emotional questions towards the end.
It's also important to number the questions clearly, too, both for the flow of the questionnaire and for filtering participants and avoiding any routing errors.
Finally, to prevent it being boring and to ensure your respondents remain engaged, you could also try and use a variety of different questions, such as closed, open, and rating scales.
5. Ask the right questions
This leads us nicely onto our fifth and final point! When creating your recruitment questionnaire, you need to ensure you are asking the right questions.
Avoid leading questions that could potentially bias responses and be sure it includes a good mix of closed and open questions. By asking closed questions, you can speed up the classification process, but open questions have an important part to play too as they enable you to build up a clearer picture of habits and behaviours, which can help you get to know your respondents better.
If you're unsure whether or not you are asking the right questions, here's some key things to think about:
Question content
Is the question needed? Is it sufficient to generate the correct information? And will the respondent be able to answer the question correctly?
Question phrasing
Do the words have one meaning to all respondents? Are any of the words or phrases used loaded or leading? Are there any implied alternatives in the question? And will all respondents approach the question in the same way?
Response format
Should the responses be open ended, multiple choice, or dichotomous?
Question sequence and layout
Are the questions formatted in a logical manner that avoids errors? And is the layout clear and easy to navigate? Will it lead to incorrect responses in any way?
Need additional help with your recruitment questionnaire?
If you need further help and advice when it comes to crafting market research recruitment questionnaires, you've definitely come to the right place! In fact, not only can we help with our screener, but we can actually provide expert assistance with the entire recruitment process!
Our dedicated team has years of experience and all the knowledge needed to ensure your recruitment questionnaire is up to scratch, so you can rest assured that the participants recruited for your market research project are of the highest possible quality and can provide you with the representative insights you need to make informed decisions.
Want to find out more about how we can help? Get in touch today for a chat! Alternatively, in the meantime, why not download our FREE guide to writing an effective user research recruitment screener.