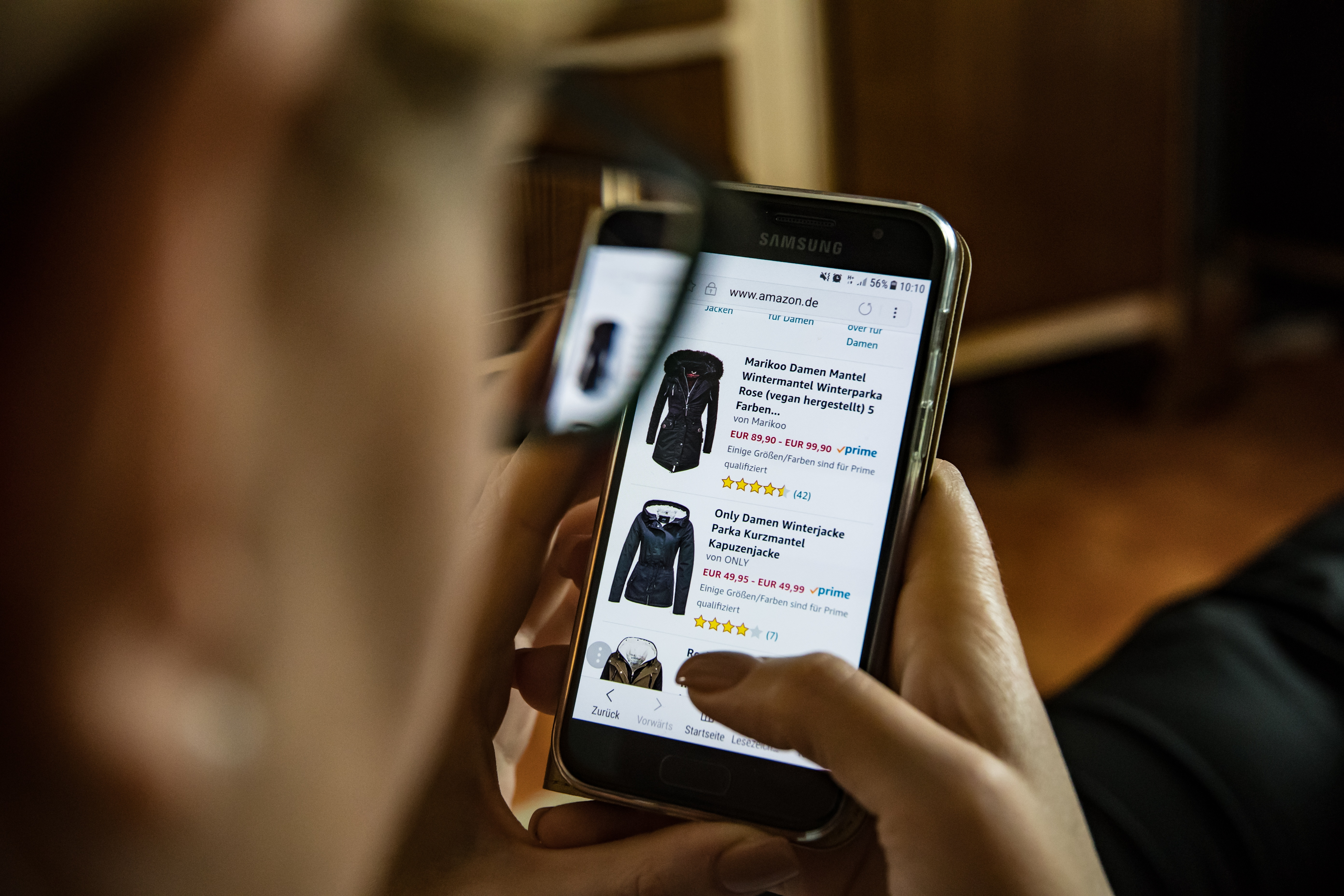 Our thoughts about the future of fashion retail and how to prepare for it
Fashion, by its very nature, is always changing. Collections come and go along with the seasons, and new trends seemingly pop up as quickly as they disappear. It's an industry that is always moving - and there has been a huge shift in the fashion industry recently, brought on by things such as technological advancements as well as higher social and ecological standards. But what does the future of fashion retail hold? How can you prepare for it? And what does this all mean for fashion research? Read on to find out…
A difficult period for the retail industry
Thanks to today's technology, customers expect convenience and fast delivery - and they want it now. Whether they are shopping online or in-store, expectations are higher than ever before as customers demand a frictionless shopping experience. And with so much competition out there, retailers are working harder than ever to keep up with consumer demand. It's a challenging time for the retail industry, with brands falling into administration and high streets up and down the country seemingly empty. In fact, according to the British Retail Consortium, the UK lost 70,000 retail jobs in the final months of 2018, whilst the high street suffered a loss of 2,481 stores in 2018 alone. So what's going on and why?
Online shopping
As more and more consumers turn to online shopping to fit in around their busy lives, online giants such as Amazon and ASOS are winning the retail war. It makes sense that such a big proportion of shopping is now done online: online shopping feels easier, quicker and more comfortable than visiting a physical store. All it takes is a few simple clicks and you can shop from anywhere in the world. A 2018 study by Ofcom found that the average Briton spends 24 hours a week online (more than twice the time they did in 2011), while online sales are growing at a rate of 16% annually. This is set to continue to snowball in the next few years, resulting in an undeniable impact on the high street.
Social shopping
As well as online shopping on computers, desktops, tablets and smartphones, there's a new contender in the world of retail that's having a significant impact - social shopping. Social shopping is a key example of the importance of mobile shopping today, with 28% of online orders now coming from social and search sites such as Google, Facebook and Instagram - a number which will continue to rise exponentially in the coming years. Social media has become a considerable part of our lives, and companies know it.
In March, for example, Instagram introduced a feature allowing its users to buy products directly from its app, without needing to redirect customers to the brand's website, whilst Zara has tapped into influencer power with their collaborative Instagram, @livingzara, where each week an influencer takes over the account to create content featuring Zara items which can then be shopped directly from the app. Meanwhile, on Facebook, Marketplace has become another quick and easy way for people to shop without leaving the app.
Experiential retail
In addition to online and social shopping, experiential retail is set to be another big part of the retail industry in the next few years. Despite the decline of in-store shopping and the rise of the internet, the desire for retail experiences is rising as more consumers are investing in experiences rather than products. Immersive retail experiences - or retailtainment as it is also known - is taking shopping to new heights by giving brands the chance to provide more intimate and personalised experiences than ever before.
From Denim Unspun that gives customers the chance to have a 3D body scan before digitally creating bespoke jeans - resulting in reduced waste and a lower carbon footprint - to the House of Vans which has a cinema, cafe, live music venue, art gallery, skate ramps and skare courses in its 30,000 square foot building, brands today are competing to win customers over by offering unforgettable experiences. There's even Farfetch, the store of the future, whilst Nordstrom Local stores don't sell any merchandise, but instead serve as a place for customers to pick up online orders, get clothing tailored or even enjoy a spa treatment.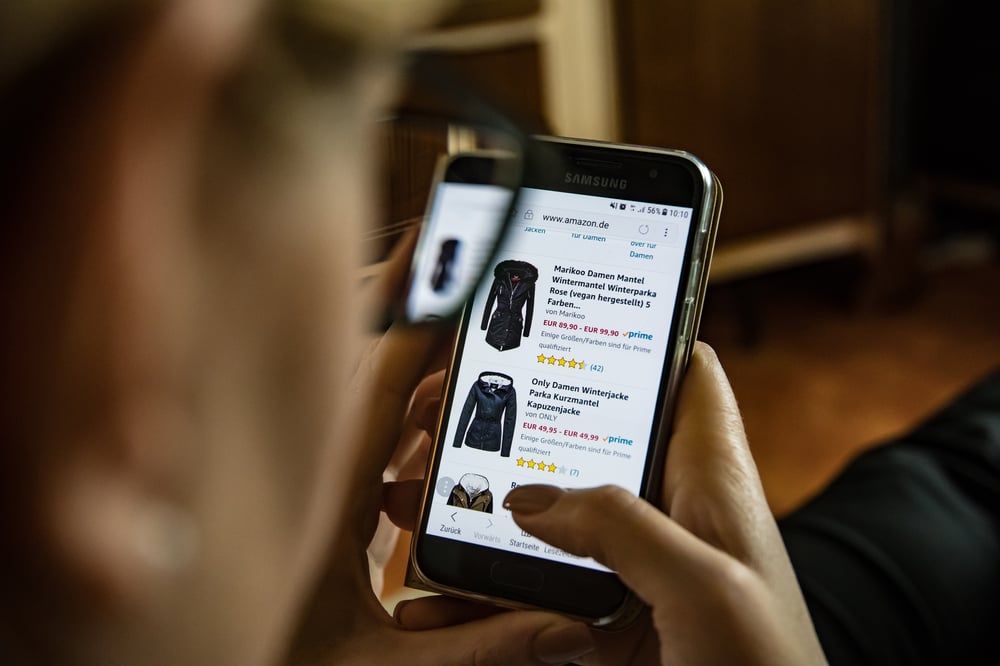 Artificial intelligence
Artificial intelligence (AI) and data now make it possible for brands to get to know their customers better than ever before - which means retailers can provide a more personalised service that appeals to the demanding customers of today. People are much more likely to engage with brands that provide a personal experience. In fact, 62% of consumers expect companies to send personalised offers based on items they have already purchased.
Big data and AI enables retailers to create profiles for individual customers, so employees can determine exactly what each customer is looking for. A good example is North Face, who use computing technology to provide personalised winter jacket recommendations. But that's not all: AI can also empower retailers too, with Walmart using AI and digital screens to automatically track inventory allowing for better stocking of the store and cost savings in missed sales.

Augmented reality
Augmented reality (AR) is another technology that retailers are embracing to enhance and facilitate the shopping experience. About one-third of shoppers already use AR in stores, and experts predict that the market could be worth a staggering $130 billion by 2020. GAP has used VR tech to allow shoppers to 'try on' clothes without needing to visit a store, whilst Nike, Asos and John Lewis have all additionally introduced their own AR applications in 2019.
In fact, within the next five years, it will become increasingly mainstream to try on clothes virtually using augmented reality. Using AR to try on clothes can help customers experiment with items they normally wouldn't try and feel confident with how an item looks on their body before they place an order. This technology capitalises on comfort and convenience, which are priorities for modern shoppers today - and one of the main reasons the high street is undergoing such a huge period of change.
Inclusivity and diversity
Another thing that is having a huge effect on the future of fashion retail is the question of inclusivity and diversity in fashion. Over one billion people, or 15% of the world's population, experience some form of disability; and according to British disability equality charity Scope, almost 20% of working-age adults in the UK are disabled. Yet disabled people are often still excluded from mainstream fashion, despite commanding a global spending power of over $1.2 trillion - a figure that increased to $6.9 trillion when families, parents and carers of disabled people are also taken into account.
But things are starting to change, and inclusion is now becoming essential to the consumer shopping experience. In an age where a refusal to represent or acknowledge certain groups can result in viral outrage, brands have no choice but to adapt and change. Even if profit is the sole reason behind this push, the fact is that the world of fashion is shifting. From Chanel, Gucci and Burberry hiring Chief Diversity Officers to ASOS designing a jumpsuit range for wheelchair users modelled by the paralympic athlete and wheelchair user Chloe Ball-Hopkins and the rise of gender-fluid fashion, whatever the reason, there's no denying that fashion is becoming more diverse.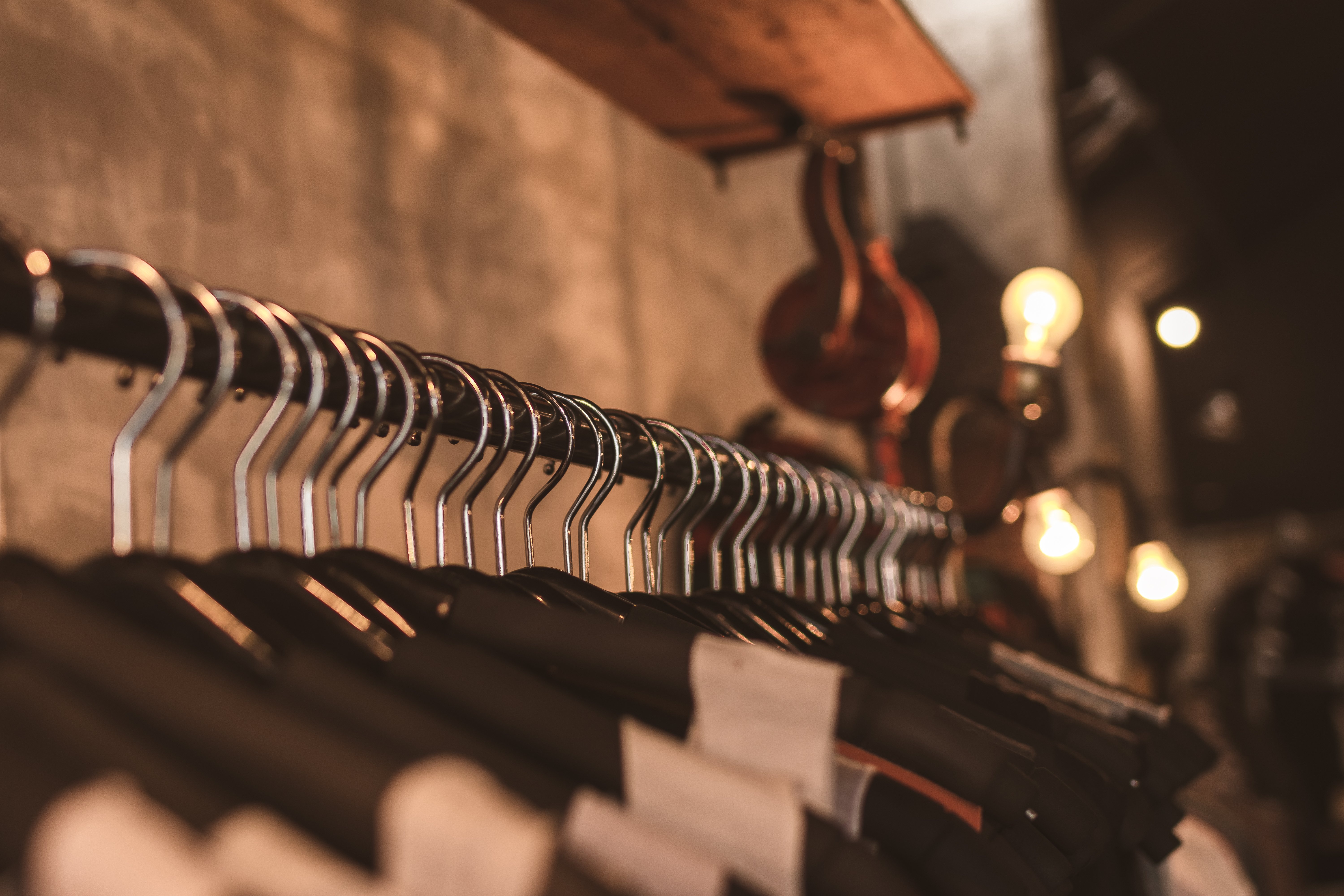 Technology and the future of fashion

There's no doubt about it - when it comes to the future of fashion, it lies in technology. Whilst it will take some time for the clothing industry to completely adapt to new innovations and trends, one thing's for sure: the new generation of retail is here. Brands who want to stay relevant and survive in this rapidly changing industry will need to hop on the bandwagon or they'll get left behind. From social shopping to using big data to predict trends, if brands want to get ahead and deliver a customer experience to win over the consumers of today, they need to embrace technology.
What does this mean for market research?

So what does all this mean for market research? Well, for starters, it means that fashion research is more important for brands than ever before if they are going to deliver the seamless experience their consumers want. From mobile communities to digital ethnography, modern research methodologies are essential if brands want to access the in-depth insights needed to keep up with the modern consumer. And that's not all: digital research methods also make it easier for inclusivity as you can reach a wider audience, so you can bring the voices of all kinds of customers to the table from the very start. By using market research to talk to the consumer who will be purchasing and wearing the product and letting them guide you through the process from start to finish, brands can start to deliver the seamless retail experience that customers today expect.
If you're thinking of conducting fashion research with help from a market research recruitment agency, take a look at our handy free guide to choosing the best one to help you achieve your goals: