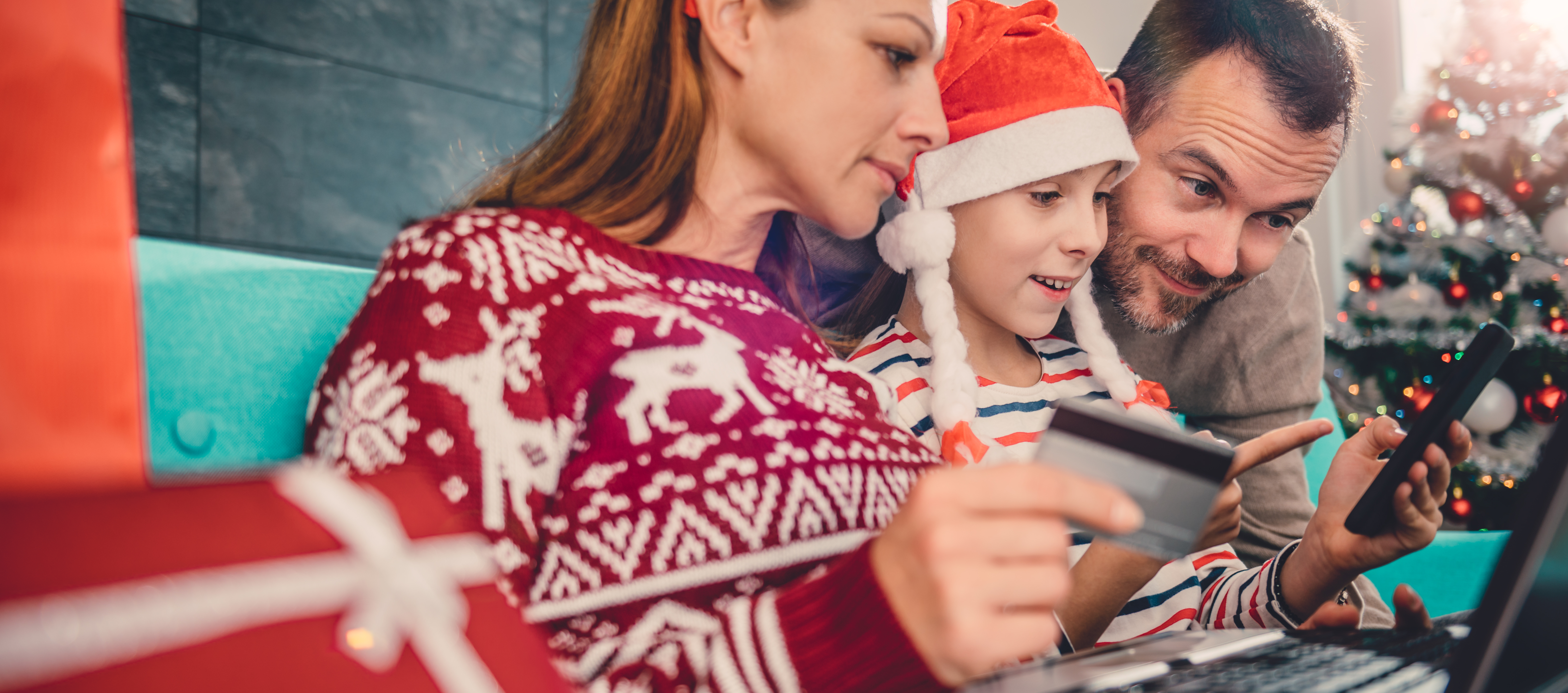 Lockdown Life: Lockdown 2.0
Discover the results from our latest survey, which explores people's purchasing decisions, festive shopping plans and other activities during Lockdown 2.0:
England experienced its second lockdown – named "Lockdown 2.0" – on 5th November 2020.
This meant another four weeks of people staying at home, and small- and large-scale events being cancelled across the country – from bonfire night to pre-Christmas gatherings and celebrations. However, with the festive season fast approaching, this lockdown was set to be much busier than the last.
This was when our team set to work on the next Lockdown Life study, which explored respondents' purchasing decisions and festive shopping plans in the lead up to Christmas. It also investigated the positive habits that respondents had taken up and maintained since the first lockdown, and what they had planned for once restrictions were lifted.
Take a look at the infographic below to see what we discovered: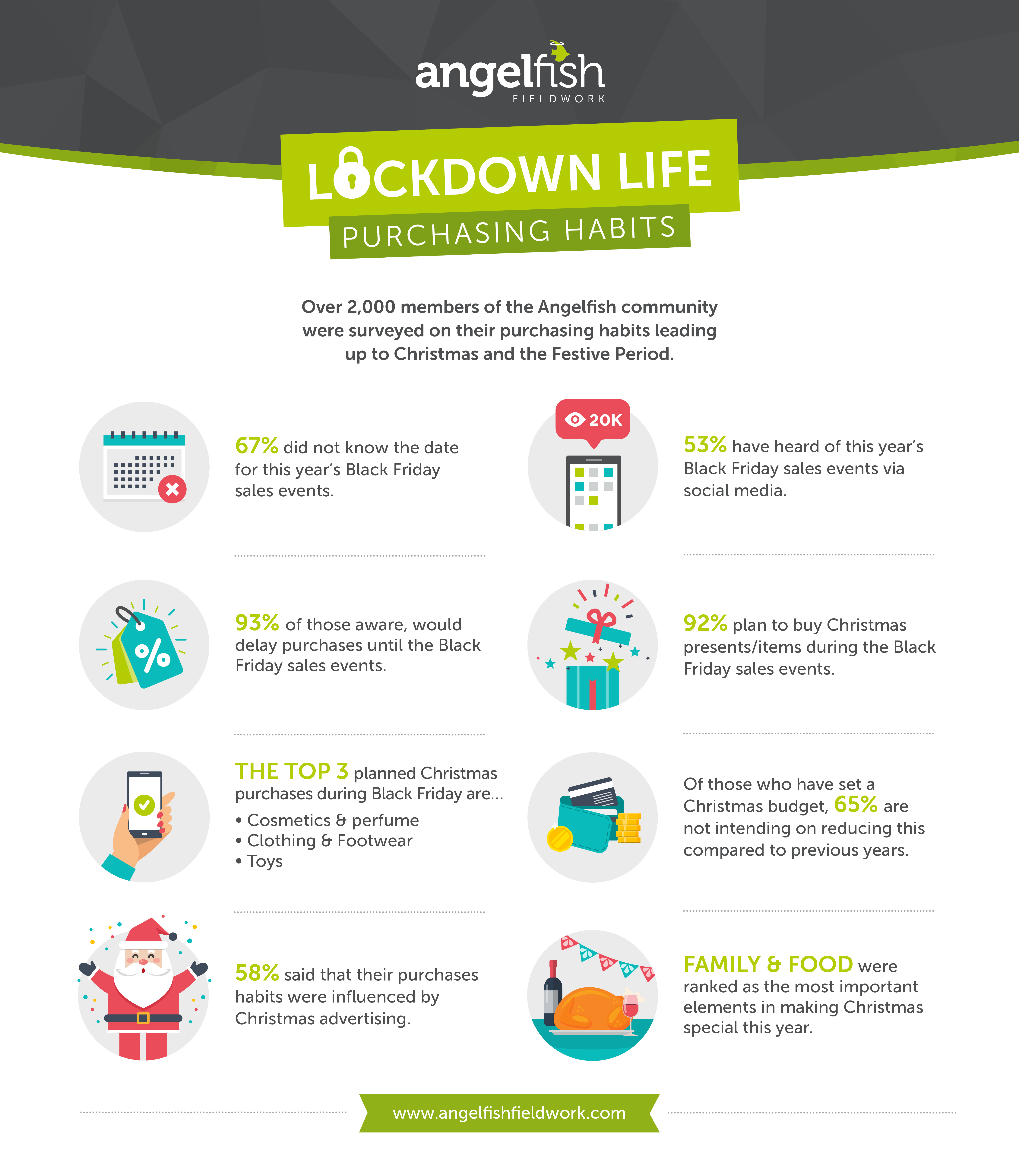 The results from our Lockdown 2.0 survey are as follows:
Over 1,600 UK-wide audience members completed our Lockdown 2.0 survey.
43% were saving some Christmas shopping for when the shops re-open.
67% purchased more from local and independent restaurants/cafes from March.
49% planned to do their food shop for Christmas in store.
63% spend more at online retailers they would not have otherwise shopped at owing to Lockdown 2.0.
83% planned to eat out in restaurants after lockdown.
63% of those surveyed planned to purchase clothing and shoes as Christmas gifts, with 46% planning to purchase toys.
Over 30% had taken up a new fitness habit during lockdown and had stuck with it!
Looking to conduct similar retail market research?
Here at Angelfish Fieldwork, we have extensive experience recruiting participants for a range of different retail clients, and for a variety of methodologies, including accompanied shops, user research and focus groups.
If you'd like to find out more and see how we can support you with your upcoming retail market research study, get in touch today!