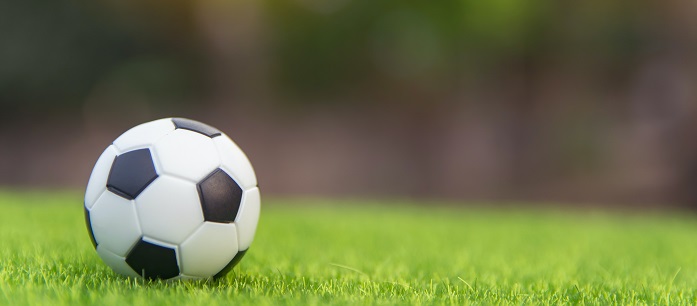 Lockdown Life: Sport
In this Lockdown Life survey, we explored people's behaviours, opinions and activities around sports during the first lockdown (23rd March – 10th May 2020). If you're planning to conduct market research in the sports industry, be sure to read on!
Sports are a huge part of our culture – in the UK, and all over the world!
As well as having sports available to tune into on our televisions and radios (from football, rugby and tennis all the way through to horseracing and the Olympics), many of us participate in sports as a hobby – both on the field and through other mediums, such as video games.
In fact, The British Heart Foundation found that people spend an average of 122 hours watching and listening to sport every year!
Sadly, live sporting events, sports clubs and social groups came to a halt in 2020 to help prevent the spread of coronavirus; and, as our Lockdown Life survey uncovered, this had an interesting impact on behaviours, opinions and activities around sports!
Take a look at the results of our survey below...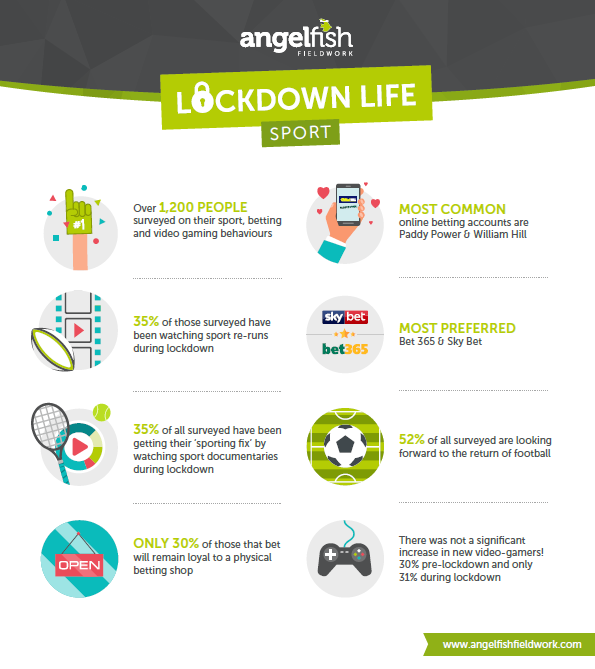 The stats from our Lockdown Life survey on Sport are as follows:
Over 1,200 people were surveyed on their sport, betting and video gaming behaviours.
35% of those surveyed have been watching sport re-runs during lockdown.
35% of all surveyed have been getting their "sporting fix" by watching sports documentaries during lockdown.
Only 30% of those that bet will remain loyal to a physical betting shop.
The most common betting accounts are Paddy Power and William Hill.
The most preferred betting accounts are Bet 365 and Sky Bet.
52% of all surveyed are looking forward to the return of football.
There was not a significant increase in new video gamers! 30% pre-lockdown and only 31% during lockdown.
Thinking of conducting market research within the sports industry?
Here at Angelfish Fieldwork, we have varied and extensive experience in recruiting participants for sports market research; from live and televised sports all the way to eSports and beyond!
If you'd like to know more about how we can support you with your recruitment for market research in the sports industry, get in touch with us for a chat today...