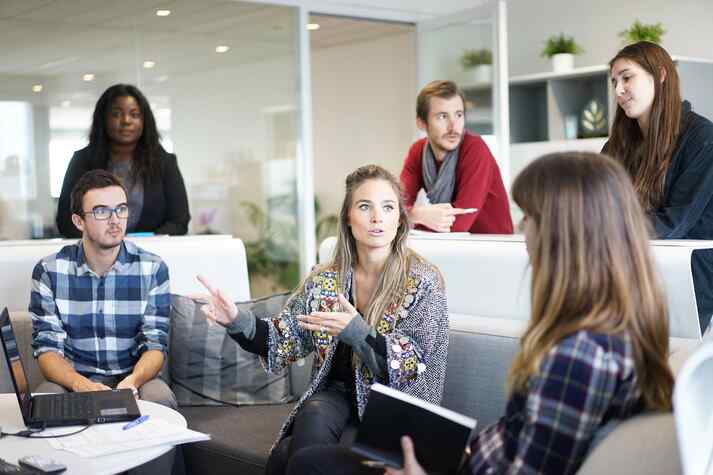 5 mistakes in focus group research (and how to avoid them)
Focus group research is one of the most popular research methodologies. It offers several benefits for researchers like the ability to probe respondents for in-depth answers, improved group discussion and interaction, and the co-creation of products. While popular, its effectiveness depends on preparation and implementation.
5 mistakes in focus group research
1) Having too many participants
Focus group research involves gathering insights on multiple topics from several people – which by its nature – takes time. Some researchers make the mistake of adding too many participants to focus groups. Too many participants in a focus group environment means it will be difficult for the moderator to capture the information from the group discussion effectively. This is due to people interrupting and speaking over one another, dominating the conversation and the focus group taking a route that was not intended.
Our Solution?
In our experience, we've found it best to limit sessions to between six and eight participants. By doing so you can gather insights from all participants, maintain control over the session and record the findings effectively.
2) Sticking to a rigid script
Focus groups are unpredictable, and you never know what new ideas and discoveries will emerge. But some researchers make the mistake of sticking to a script. The problem is: following a script makes it difficult to exercise control over a discussion's tone, limits an open discussion and, in turn, limits the flow of new ideas and concepts.
Our solution?
The key is to find a balance between structure and an open discussion. Don't read from a script, rather have an outline to guide your sessions. This will give you structure while allowing the session to flow. It will also create an environment where new ideas are free to emerge and put you in a better position to respond to these insights.
3) Not taking the time to select the right interviewer
In our experience, focus groups can be one of the most challenging research methodologies to moderate. From the dynamic nature of the sessions and the number of participants you're interacting with, to the need to find a balance between a structured and open discussion, there's a lot to consider. Unfortunately, researchers make the mistake of not carefully selecting a moderator which can derail your focus group efforts.
Our Solution?
Take time to select an experienced moderator, someone who is comfortable interacting with participants and is confident enough to probe where necessary. Your moderator will need to track time and help enforce the structure of the session while facilitating an open discussion. Even when you've screened and chosen a moderator you believe to be perfect, we recommend you read 10 moderating tips to follow for successful focus groups.
4) Failing to include an over-recruit
There will always be participants who drop out of your focus groups. Far too often researchers don't allow for this, making the mistake of not having an over-recruit. They then spend time running around looking for new participants which slows down research efforts.
Our Solution?
Set your over-recruit limit. For focus group research we recommend the following:
Recruit three for two to attend.

Recruit four for three to attend.

Recruit six for four to attend.

Recruit eight for six to attend.

Recruit ten for eight to attend
We also recommend a maximum of ten participants for any focus group.
Aside from setting an over-recruit limit there are other ways to ensure you have enough people for your focus groups:
Manage expectations by informing participants about the details of the study upfront.

Make them feel valued by letting them know how important they are for the study.

Communicate to participants before the study in an engaging way to let them know the study is interesting and worth taking part in.

Participants are busy so respect their time. If they feel they'll need to commit a lot of time, they'll be less willing to participate.

Set the right incentive

Recruit additional participants to be on standby for the research in case of an unexpected dropout
5) Lacking balance between 'must-have' and 'nice-to-have'
Another mistake researchers make is having too strict or too loose criteria when recruiting participants. Criteria that is too strict will only make it difficult to recruit participants to fill your focus groups. Criteria that is too loose may lead to recruiting participants that aren't a match and won't be able to provide you with the right insights. Finding that balance isn't always easy. Recruitment always involves a trade-off between 'must-have' criteria and 'nice-to-have' criteria.
Our Solution?
Try to find a balance to ensure you attract enough participants, but also the correct participants. Understandably, there will be instances where you need stricter criteria e.g. participants who used a specific product over a certain time. In these instances allow more time for recruitment before the sessions. Also, consider attracting them with an incentive.
Need further help in recruiting for your focus group research? Download our free guide which provides tips on how to recruit the best participants.