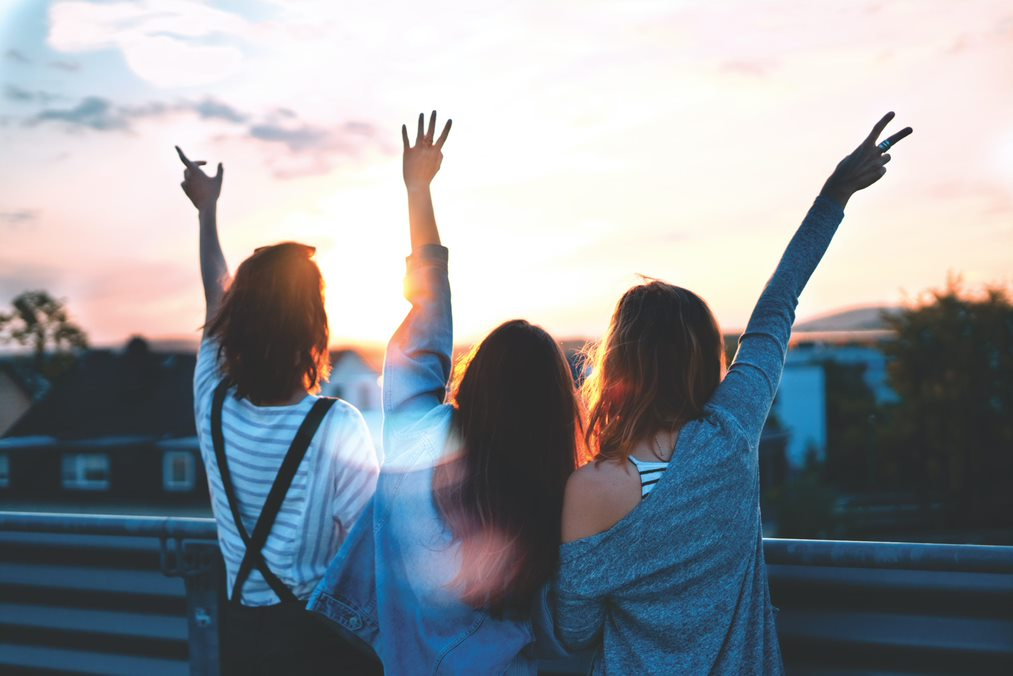 Five top tips for engaging and empowering young people during research
Market research with children and young people is becoming more and more popular
It's therefore really important that researchers know how to engage with this audience to generate the best possible results.

Young people and children are still developing - and that means that the way they think, act and communicate is still developing too. This means that they'll likely bring about a completely different level of insight to market research with adults.

Most importantly, when recruiting children and young people, researchers need to make sure they follow the MRS Code of Conduct and ensure that the children's health and wellbeing are put above everything else at all times.

But that's not all there is to think about. If you want to generate the best possible results when conducting qualitative research with young people, you need to engage with them and empower them so they feel comfortable and confident enough to open up. Here's how…
Five ways to engage and empower young people during market research
1. Speak to them in a language they understand
First things first, you need to be able to effectively communicate with children and young people in order to engage with them and encourage them to open up. Use simple language that's easy to understand - but at the same time, try and make sure you don't patronise them!

As a result of previous research, is typically assumed that Gen Z and Millenials have short attention spans (eight and 12 seconds respectively). However, research has actually found that, because of the vast amount of information available to them, Gen Z have developed an eight second filter which allows them to assess whether conversations and content are worth their time.

As a result, they tend to communicate quickly and in short bursts, which means you need to get your point across in a clear and succinct way. Just make sure you avoid using slang to get them on side - in fact, by far the best advice we can give you is to remain professional yet approachable.

Find out more about speaking to Millennials in their language in our blog post
In a nutshell:
Use simple language
Be clear and succinct
Avoid using slang
2. Be careful to choose the right location
Your choice of location – whether that's a physical venue or an online platform – can have a huge impact on how well children and young people respond to your market research.

When it comes to a physical venue, you'll need to choose a safe space that puts young people at ease. Avoid boardrooms, classrooms or anywhere that could be intimidating, and instead try to create a relaxed, fun and comfortable setup - why not sit on a sofa or bean bags rather than leaning over a desk, for example?

If you're conducting your research online, you'll need to select your platform carefully too. You could, for example, set up video call interviews at home where children are most comfortable. Zoom's 1:1 calls (or similar) are especially helpful for setting young people's minds at ease, as this allows for complete privacy, and they won't feel under pressure or as self-conscious as they might in a group setting.

By way of example, we recently achieved 100% engagement with 18-25-year olds for a well-known fashion brand. Normally, notorious for their high drop-out rates, they seemed to really enjoy the Zoom 1:1 calls!

Alternatively, you could take advantage of today's young people being a "mobile-first generation" and conduct a mobile ethnography and truly experience the world from their perspective.

Market research online communities also offer an amazing platform to engage young people and gather their thoughts and ideas. As you can design these platforms to look like current social media sites, they feel instantly recognisable and usable for today's younger, more tech-savvy participants, and therefore encourage their engagement.
In a nutshell:
Choose a safe venue, whether physical or online
Create a fun environment
Make sure they're comfortable
3. Make sure you reassure them
When conducting qualitative research with young people, it's really important that you continually reassure them throughout in order to empower them to share their opinions.

Stress that all their answers will remain confidential and won't be repeated to family members and that there are no right or wrong answers. After all, if they feel under pressure to answer in a 'right' way or if they are afraid that Mum or Dad will find out what they're saying, they are less likely to open up.

You should be careful not to dismiss any of their answers either - make sure they know you are interested in what they have to say and that their opinion is valued by maintaining eye contact and watching your body language.

By doing all this, they will feel more empowered and as if what they have to say is really important - which means they'll be more willing to open up and share their thoughts and feelings.
In a nutshell:
Continuously reassure them
Don't dismiss any answers
Watch your body language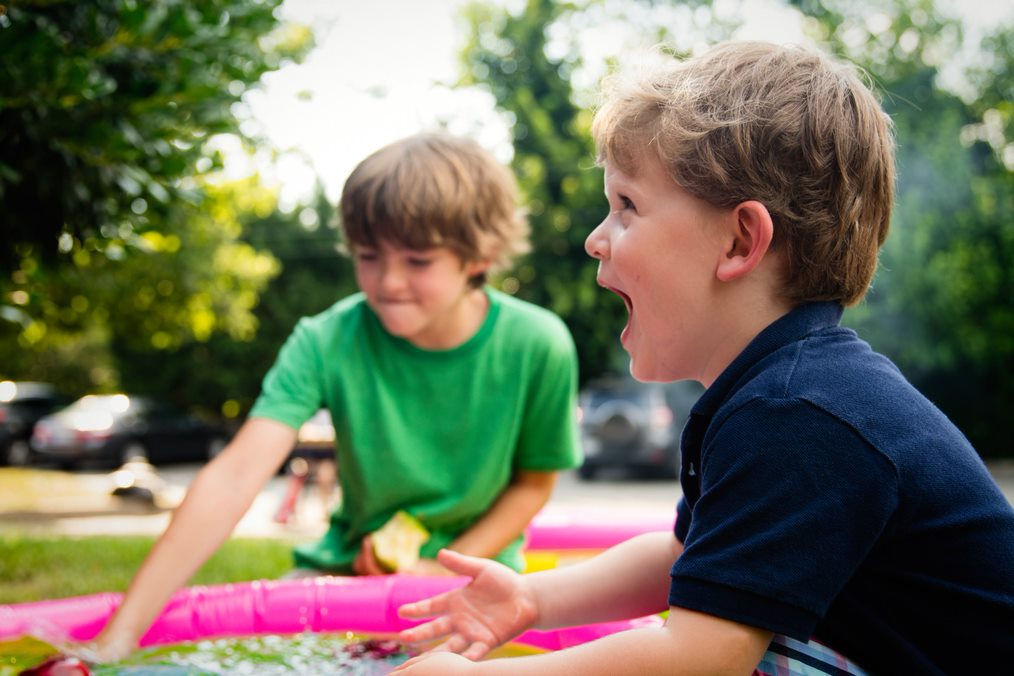 4. Be creative, visual and social
When conducting qualitative research with young people and children, try and think outside the box. Unleash your inner child and think back to what you were interested in at that age so you can make sure they remain engaged and enthusiastic.

Use interactive and creative methods that that will encourage them to get involved such as creating physical or digital mood boards or posters, and make sure the variety of tasks you are offering are in bite-size chunks to keep them interested.

Anything involving technology and social networks will be a sure-fire hit with young people, too – a whopping 98% of Gen Z own a smartphone, and Gen Zs in the UK spend an average of 10.6 hours a day online – so the online world really is where they feel at home!

With this in mind, you could also try video technology or mobile based activities, such as uploading photos and videos - or perhaps taking selfies to show how they use a certain platform.

You could even use emojis or emoticons to encourage them to rate satisfaction levels; have some fun with it, mix things up and get creative!
In a nutshell:
Think outside the box
Offer a variety of tasks in bitesize chunks
Choose mobile methodologies
5. Select the right methodology
Your choice of methodology can have a really big impact on how successful your study with young people is.

Group activities such as focus groups are generally a really great way to encourage them to open up and chat, although if you are dealing with more sensitive subjects, older children or shy respondents you might also consider one-to-one interviews.

Alternatively, friendship pairs are a great methodology for conducting research with children and young people because it means they can bounce off someone else and have a discussion without feeling under pressure or shy.

And of course, mobile based research will always appeal to younger audiences, so you could consider online surveys or MROCs to keep them interested. Whatever you decide, just keep it short and snappy so your audience remains engaged!
In a nutshell:
Focus groups encourage communication
Friendship pairs are great for young children
Shy respondents might prefer one-to-ones
Mobile-based activities are always a hit
Reaching the right young people for your research is essential
As research with children and young people becomes more popular, it's really important that you know how to reach out to them and engage with them to ensure you are getting the best possible participants and generating the best possible results for your qualitative research.

If you'd like to find out more about how to conduct qualitative market research with children or young people and need help understanding the unique language they use, download our millennial's cheat sheet today.