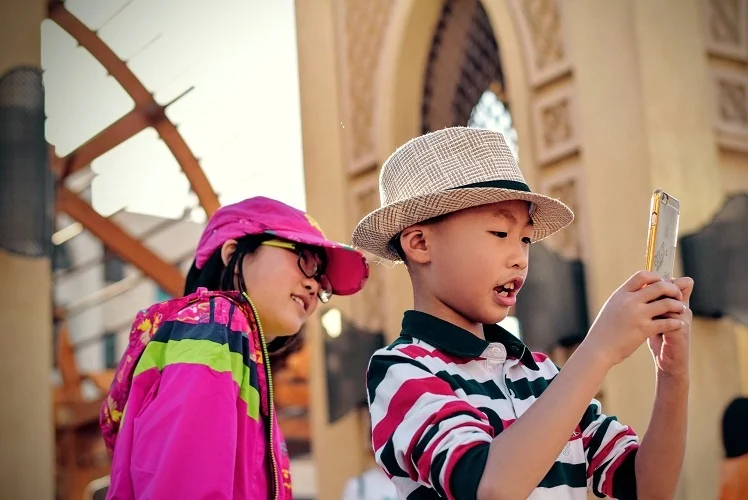 10 tips for conducting market research with children & young people
Qualitative market research with children and young people is an area that is growing in popularity across the market research world.
There are a number of reasons for this: firstly, children tend to be more open and honest than adults which means that researchers can gather more insightful results, and they also have their own unique and important perspectives on products and services as well.
Not only that, but children's power to influence their parents' purchases has increased over time too, making them an important target audience for brands - and as technology continues to take over the world, their opinion is set to become even more important.
With 85% of mums admitting to using technology to keep the kids occupied whilst they get on with other activities and a recent study finding that 38% of two to five years olds own a tablet, children are a key audience for brands because they are both heavy media users and early adopters of new technologies.
However, children and young people are still developing, and as a result the way they communicate, think and interact will bring different insights to that of an adult - which means your research needs to be handled differently, too.
From following the MRS Code of Conduct and ensuring the children's needs are put first at all times to the logistics of working with children and choosing the right methodology, there's an awful lot to think about - which is why we've put together this handy list of things for you to consider before you begin.
1. Reach out to the parent or guardian
When carrying out qualitative market research with children and young people, whatever the nature of the project recruitment will almost always need to be done via the adult responsible for the child.
It's important to both appeal to and involve them in all stages of the research because they will most likely be the ones who need to give the initial consent, too - especially if you are recruiting via parents who don't only act as the gatekeeper but will also need to give consent for their child to take part as well.
2. Be sure to get consent
When conducting qualitative market research with children, you should always get consent from a responsible adult. This could be a parent, guardian or grandparent - or if the research is being conducted in a school the head teacher can act as loco parentis and give permission instead (although best practice would always be to let the parents know what is happening, too).
It's not just about the adults, though - you also need to make sure you get informed consent from the child as well, and they should also be fully aware that they can withdraw at any time, too - although for the research to be useful they should really want to take part.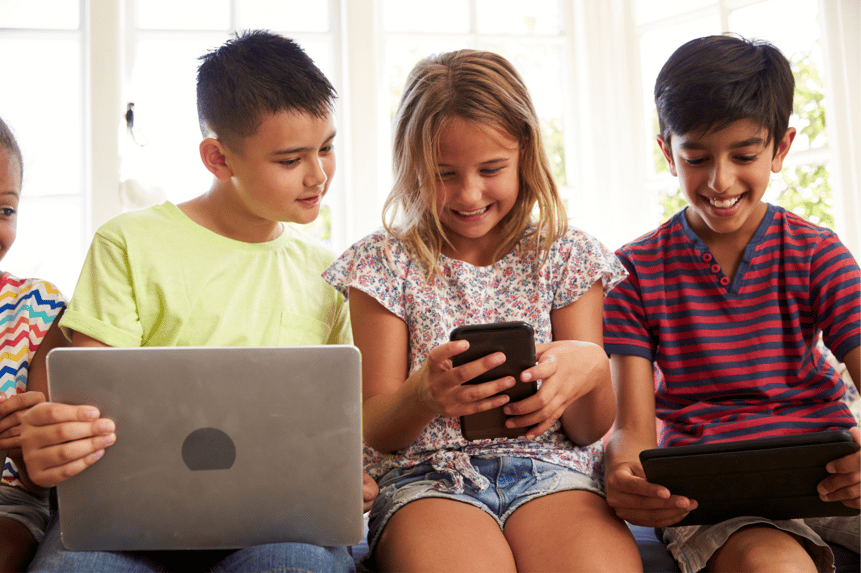 3. Establish clear rules from the start
In order to ensure you get the best possible results from your market research project, you should always make sure the child clearly understands their role and knows exactly what is expected of them and why.
Take the time to clearly explain everything that will happen to them on the day, and give them the opportunity to ask any questions which you should then try to answer as best as you can. After all, the more the child understands their role, the more you can expect to get from the research on the day.
4. Consider the logistics
What time of day will the research take place? After school children will likely have homework to complete and will probably be tired, which could greatly impact the quality of the results - so you might just need to carry out your research at the weekend or in school holidays if possible.
You should also consider how long your research session will be - remember children have much shorter attention spans than adults and will lose interest much more quickly.
Make sure the session doesn't drag on too long and let them have regular breaks so they can stay focused - it might take a bit longer on the day itself, but the results will speak for themselves in the long run!
5. Create the right environment
In order to get the most out of the research, it's important that the children feel relaxed and at ease - which is why it's so important to create the right environment. Choose a safe and appropriate location and try and make the session as informal as possible.
Start by using an icebreaker so the children can get to know each other as well as the moderator, and you could consider giving them a pre-task to complete as well which will help them to warm up.
And remember, a family friendly environment isn't just for the children - it will also appeal to the parents and get them fully on board with the research, too.
6. Choose the right methodology
There are a number of potential methodologies that work well for qualitative market research with children. Focus groups provide a positive and friendly atmosphere where kids can join in and share opinions, but you should be aware of numbers - anymore than six and they could get over-excited.
Also be mindful of age ranges - five year olds will have very different abilities to ten year olds, for example, and you don't want to hold the group back.
If they become shy or embarrassed in focus groups, friendship pairs are another good research method, whilst one-to-one interviews can give you the chance to build a real rapport with children without the risk of peer pressure or distraction.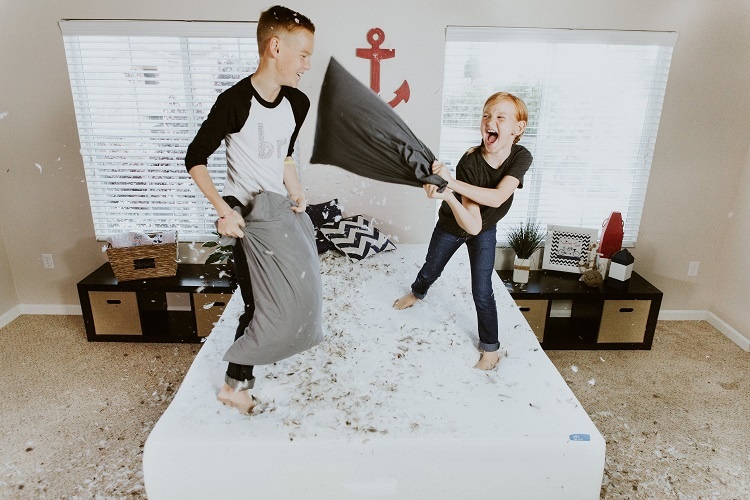 7. Mix it up!
In all market research projects it's a good idea to offer a variety of tasks and activities to keep your participants engaged and interested - and this is even more important when conducting research with children and young people.
A good mixture of tasks will make sure they stay motivated throughout the entire research session - try fun and age-appropriate tasks and activities such as role play, creating collages, drawing pictures or writing stories.
8. Choose the right moderator
This is a really important one. Choosing the right moderator for market research with children can be tricky: they will need to be highly skilled, be able to ensure constant engagement and participation from younger children, be able to build a rapport with the children and use language they understand without being too patronising as well as taking into account the degree of maturity of each child.
With so much to consider, you really do need to choose carefully. Have a look at this blog for more moderation tips.
9. Offer an incentive
It's pretty common to offer an incentive to thank your participants for taking part in your market research - and it shouldn't be any different with children and young people, either. Just make sure your incentive is safe and suitable for their age: gift cards for an age-appropriate shop are always a good bet, as are iTunes vouchers.
You could also think about offering the parent or guardian an incentive too as they are likely to have a lot of involvement whilst supervising the child throughout the research. Check out some great incentive ideas here
10. Think like a child
In order to effectively engage with children and young people and get the most out of your research, you need to step into their shoes, think like a child and try and look at things from their perspective.
You can't approach research with children the same way you would with adults so try and think back to when you were a child: what tasks would you have found interesting? What would encourage you to open up and share your thoughts?
By embracing your inner Peter Pan, you can make sure you really engage with your respondents for the best possible results.
In conclusion...
Conducting qualitative market research with children is a great way to access honest and insightful thoughts and opinions from a different perspective.
However, there's a lot of planning to be done so you have to make sure you allow the time you need to properly prepare for your research. By following the tips above, you can get the most out of your market research with children, every time.
Enjoyed this article? Here are some other resources you might like:
Conducting market research with children and young people
10 moderating tips to follow for successful focus groups
4 top tips: researching sensitive topics with children & young people
Best Practices: Market Research with Children & Young People
Six ways to recruit children and young people for market research
Five tips for incentivising children in qual market research