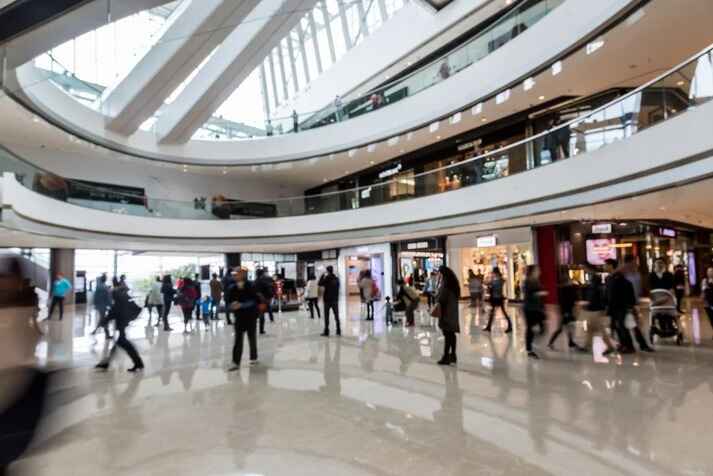 Five ways to recruit respondents for your retail market research
Retail market research is essential for brands today. In this digital age, it's harder than ever before to keep up with consumer trends and ever-changing customer behaviour. From social media and apps to desktop, mobile and tablets, businesses need to deliver a seamless brand experience across a variety of channels without compromising on quality. In addition, customers today are more demanding than ever before: they expect a completely unified experience across all platforms and are pretty vocal when companies fail to deliver - which is why retail market research is so important.
The customer of today
Today's customers know what they want - and with so many different options available, if they don't like what they see, they will just go elsewhere. By using market research to understand customer behaviour, retailers can get to the bottom of what their customers really want and need so they can deliver a first-class customer experience that sets them apart from the competition. From accompanied shops that enable researchers to witness the entire shopping experience first hand to usability testing so you can see how user-friendly your website or app is, market research is essential if you want to please the picky audiences of today.
It's all about the respondents
Recruiting the right respondents is important in all market research - but with retail market research, it's arguably even more so. After all, if you are going to get to grips with consumer trends and access in-depth shopper insights, you need to recruit the right people in order to do so. Your respondents will need to be a true representation of your customers: Are you looking for a particular age group? Do you want to target men, women, or an equal split of both? Do they need to have certain interests or behaviours? Should they have purchased a particular product recently or shop at a specific store? There are lots of things to consider in retail market research - and if you don't recruit the right respondents, you just won't get the results you need. So without further ado, read on to discover how to recruit high-quality respondents for your retail market research...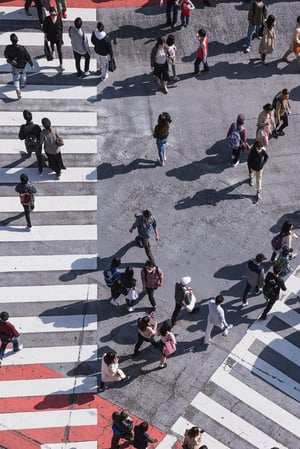 1. Use social media
Social media is an incredibly powerful way to recruit respondents - especially in retail market research when you need to target a specific audience. Thanks to promoted posts and Facebook ads, social media is a great way to reach out to a large number of people in a fast and cost-effective way so you can access a bigger audience than ever before. And that's not all - social media tools can also help you reach people with unique criteria, too.

Platforms such as Facebook enable researchers to target respondents based on demographic information such as age, gender, lifestyle, relationship status and job role. In addition, you can also target based on more specific things such as location, page likes, brand preferences - or even previous purchasing behaviour. That means you can reach fresh, relevant respondents, whatever type of participant you are looking for. And it will even give you an estimated audience size so you know just how many people you are reaching as well! So whether you need to reach millennials in Manchester, bargain-hunters in Bristol or luxury shoppers in Luton, social media can help you find them.
2. Recruit via a panel
Using a pre-recruited panel full of people who want to take part in market research is another sure-fire way to find high-quality participants for your next retail project. Recruiting via a panel is a quick and easy way to access people who you already know are looking to take part in market research - and it's also a great way to reach participants with specific criteria who might be tricky to find otherwise.
If you don't have access to a panel of participants, there are plenty of agencies out there who specialise in recruitment for specific areas that are worth reaching out to – just remember that all of your participants will still need to be validated to make sure that they are right for your retail research project.
3. Refer a friend
Asking participants to refer a friend is a surprisingly effective way to source high-quality participants and build interest in your research. Asking your respondents to suggest a friend or family member means you can generate interest from like-minded people - which is especially handy when recruiting targeted audiences. While this might not be your primary method of recruitment, a refer a friend scheme is a tried and tested way to build interest and reach out to potential respondents.
Offering 'refer a friend' type incentives for successful referrals is a really great way to help boost the success of word of mouth recruitment, too. Sometimes just offering a £10 online voucher can work, especially when recruiting for online methodologies that can easily fit in around people's lives.
4. Get on the phone
Despite the power of the internet and social media, there's still a time and a place for more traditional recruitment techniques, too. Although cold calling might not be the ideal method for initial recruitment these days, if you are accessing a panel of pre-recruited participants, follow-up calls are essential if you want to validate them and make sure they are the right fit for your retail project.
You can often find out a lot more about whether people are suitable by speaking to them - and, chatting on the phone is always a great way to build a rapport with your participants too. If a brand is investing time and money in qualitative market research, the respondents need to be able to deliver usable data. A shy respondent with no interest in the product you're researching or a participant who's just in it for the cash won't generate the results you need, which is why it's important to get to know your respondents over the phone.
5. Always over-recruit

Lastly, make sure you always over-recruit. From mums whose kids are unwell on the day to young professionals who've had a meeting run over, the path to successful qualitative market research doesn't always run smoothly. In fact, no matter how good the quality of your recruits for your retail market research, there will always be potential problems that could result in no-shows on the day.
By having an over-recruit, instead of panicking and searching for last-minute respondents who might not fit your shopper criteria, you'll have fully validated participants ready and raring to go who can step right in if anything goes wrong on the day. If you end up with a full house, you can always send some of your over-recruits home to keep your research the right size - just make sure you pay them an incentive to thank them for their time anyway.
In conclusion, when it comes to retail market research, it's really important to recruit high-quality respondents who are a true representation of your customers. These tips should help to make sure you find the best possible respondents for your research, but if you want to find out more about recruiting awesome participants for market research be sure to download our guide