Why do a design sprint?
For those of you that aren't familiar with what a design sprint is, it is a five-day process that enables you to solve complex challenges by creating a prototype and then testing it with your end user. So why do a design sprint? Well, a design sprint helps you to save time and money, condensing endless debates and discussions so that you can move from strategy through to ideas, prototype and testing in just a few days.
Sure, it won't leave you with a finished product - but it's without a doubt the fastest and cheapest way to validate business strategies or test product ideas with real users so you can provide an exceptional customer experience. Read on to discover the benefits of running a design sprint…

Why should I do a design sprint?
Well, firstly, let's look at the stats. According to a study conducted by IBM, design thinking research can lead to a 75% reduction in design and delivery time. And if you decide to run a design sprint, you'll be in pretty great company: in fact, the likes of Medium, Slack and Facebook are all fans of the design sprint methodology.
But what's the appeal? We're glad you asked! Basically, a design sprint is a tool that enables you to stop deliberating and start doing. It's a low-risk, high-reward process that offers a more structured and effective approach to creative thinking than traditional brainstorming. In just five days, the design sprint will help you to:
Understand

- map out the problem and pick an area to focus on

Ideate

- sketch out potential solutions

Decide

- choose the winning idea and turn it into a testable hypothesis

Prototype

- put together a realistic prototype

Test

- get feedback from real users/customers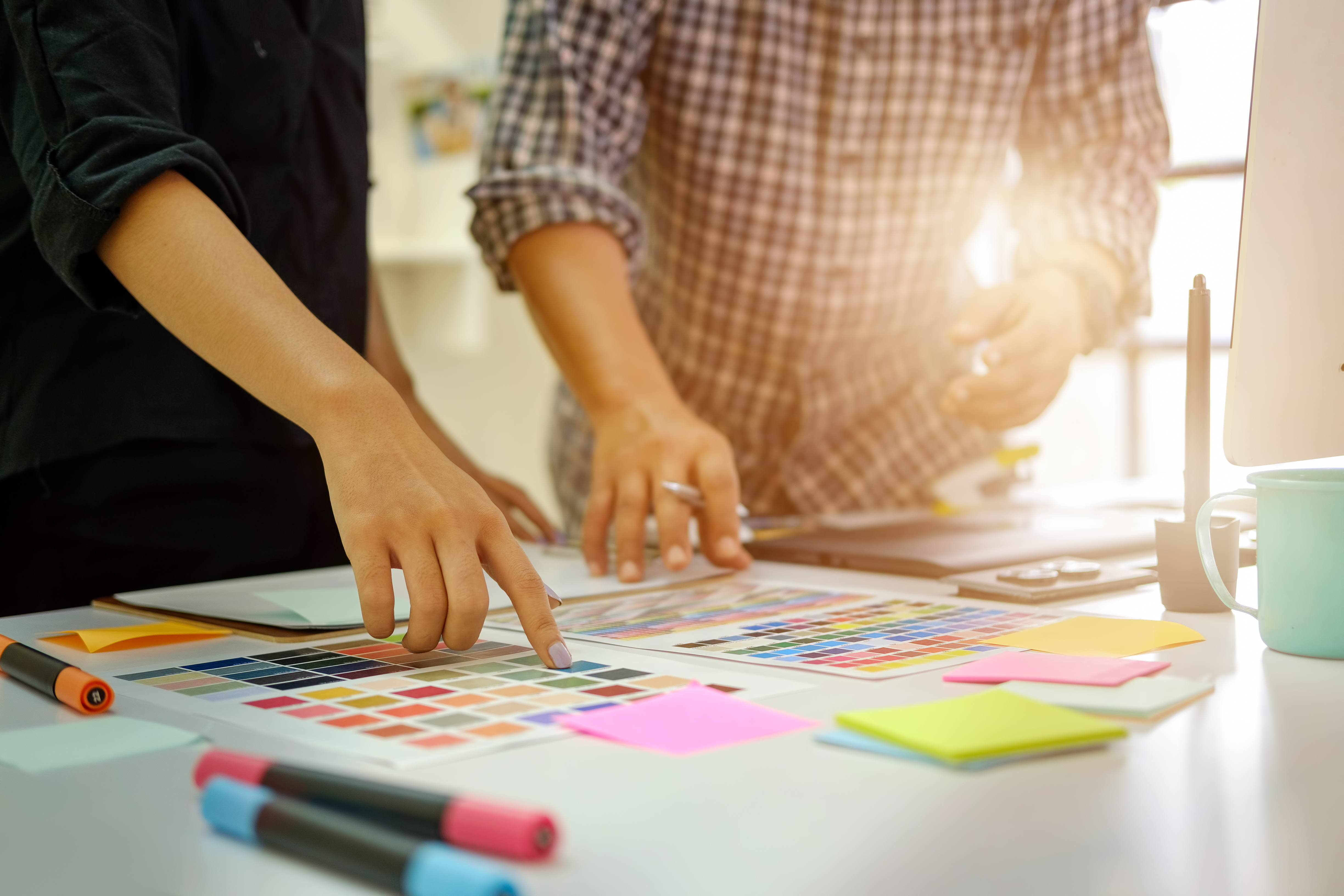 Why is a design sprint so useful?
"Let's innovate!" "Let's transform!" "Let's be more efficient!" - These are probably phrases you hear all the time, but without any hint about how to go about doing so. And that's exactly why a design sprint is so useful. Whether you have a business challenge you are struggling with or have a new idea that you aren't sure is worth pursuing, a design sprint can give you the answers you need, fast.
Let's face it, in today's world, we're all busy and we all feel a bit flustered. But a design sprint can give you the gift of time, helping you to find lost time that can lead to a boost of productivity and innovation. So, if you have projects that are taking forever to get off the ground, need to bring teams together, want to boost motivation and, above all, want to peek into the minds of your target audience, then why not give it a go? Here are just some of the benefits:
Save time and money
Without a doubt one of the biggest benefits of doing a design sprint is that you can save tons of time and money. I mean, the clue is in the name, right? By its very nature, the design sprint is intended as a quick and intensive solution to deliver results. It encourages action, bringing people with different specialties and knowledge together to uncover solutions in a tight schedule of just five days, saving months of design, engineering and development costs. In fact, a design sprint can reduce the amount of time spent on design and product definition from a few months to just a few short days.
Get feedback from real users
You already know that the secret to offering an outstanding customer experience is by listening to your customers - and that's what's so great about the design sprint. As customers become more demanding, being customer-centric is more important than ever before. Yet despite this, many companies that claim to be customer focused still don't set aside the time to really get to know their users. However, with a sprint, you'll get real feedback from representative customers, enabling you to truly understand what they want and why.
Make informed decisions
With a design sprint, there's less risk. Have you ever made a decision where you lost time and money because you went down a path that for whatever reason wasn't quite right? Well, not with a design sprint! Getting real feedback from real customers enables you to make informed decisions during the initial development phase before making any expensive commitments that will ultimately lead to greater success down the line. Which leads us onto our next point...
Design products that deliver
Finally, design sprints help to build products that people will actually use so you can increase your confidence before embarking on a long and often expensive design process. All parts of the sprint lead up to user testing on the final day, which means you can access valuable user experiences you can analyse. And these rich and meaningful insights and make sure you are really listening to what your users and customers want.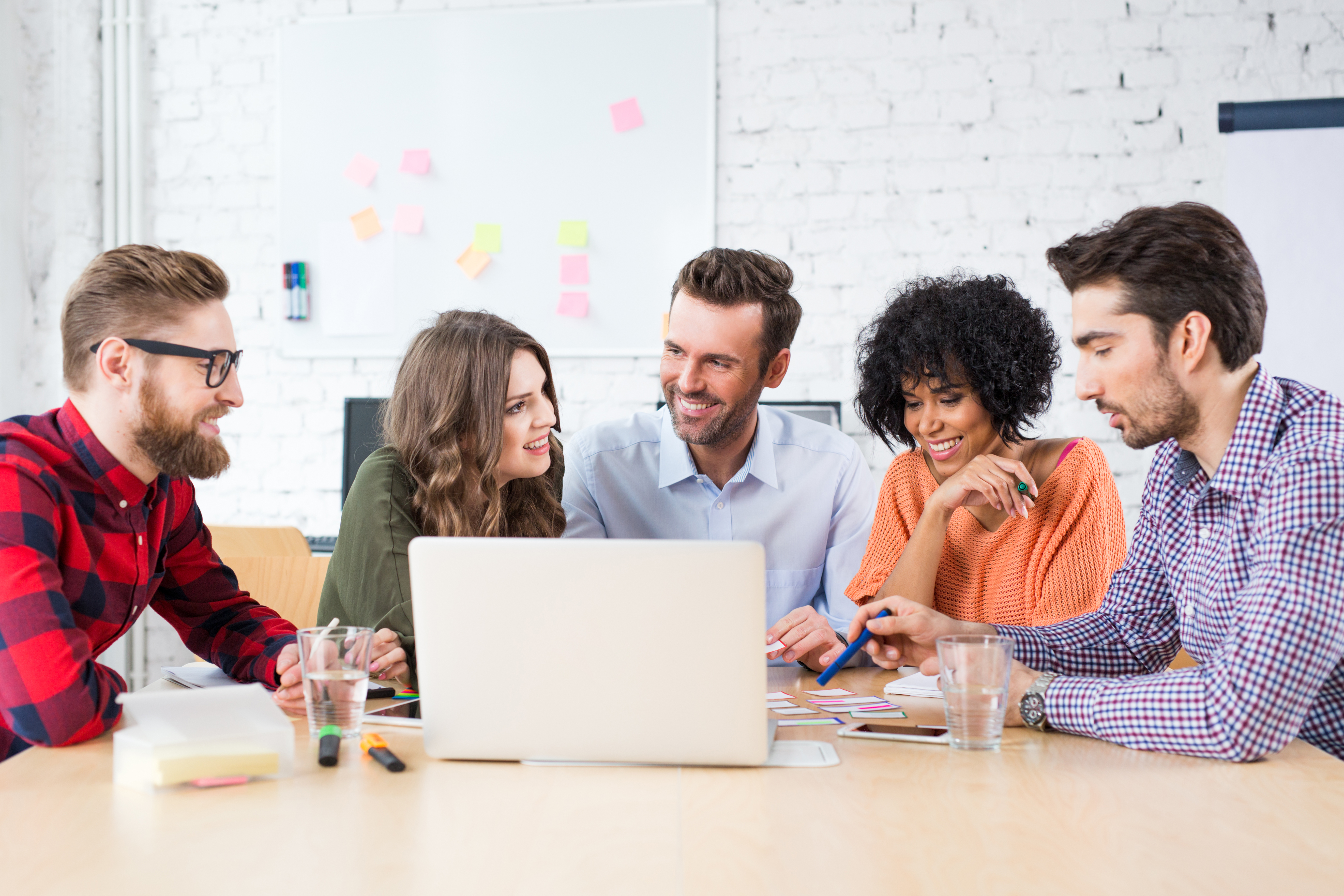 Ready, steady, sprint!
In conclusion, in today's world, the user is king - and the beauty of the design sprint process is that it is completely user-centred. So, if you want to build products and services based on a solid understanding of what your end user wants, then a design sprint could be the right solution for you.
At Angelfish, we are experts in helping companies find the right respondents for design sprints. Using our unique recruitment process, we'll make sure we reach out to the right audience so that you can test your prototype with real customers and end users so you can gather meaningful feedback that helps drive powerful decisions.
Want to find out more about how to recruit the perfect participants for your study? Take a look at our detailed free download: Your Ultimate Guide To Qual Market Research Recruitment!
Enjoyed this article? Here are some other resources you might like:



What is a design sprint?
Design Sprints - Angelfish Fieldwork
What makes us different - Angelfish Fieldwork
Customers today want to be heard: here's why you need to listen
Want to find out what your retail customers really want? Here's how...