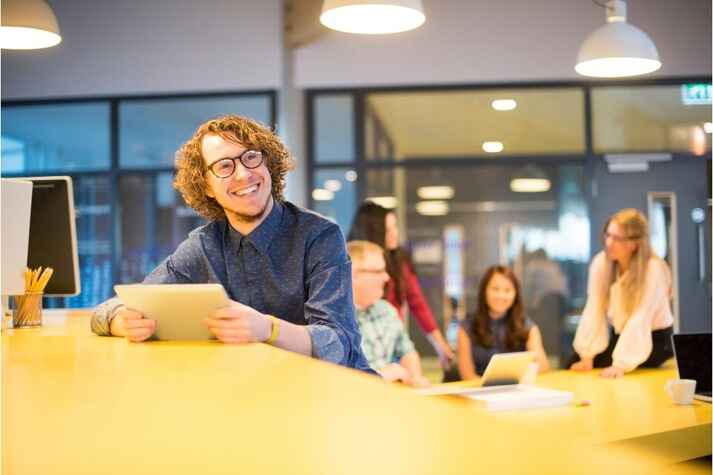 6 signs it's time to team up with a market research fieldwork agency
Are you struggling with your market research recruitment?
Perhaps you're finding it hard to source high quality participants, are struggling to stick to timelines, or maybe you're finding choosing the right methodology a challenge. If you've been making mistakes with your research recruitment, it could well be time to enlist some expert help.
So, read on to discover six signs it's time to team up with a market research fieldwork agency…
6 signs you need to team up with a fieldwork agency
1. You need feasibility advice
Before starting any type of market research recruitment, you should always carry out a thorough feasibility assessment so you can determine just how achievable your research is.
If you've been rushing through feasibility tests, or not conducting them at all, it could be detrimental to your research. Why? Well, for starters, assessing the feasibility of your project will enable you to drill down into your target demographic so you can determine whether or not your study is viable.
When you reach out to a fieldwork agency, they will help you to conduct a proper feasibility assessment, giving you the solid foundations you need to build a successful project that unlocks insights and enables you to make informed decisions. 
2. You need support with your screener 
An effective screener could be the difference between success and failure when it comes to recruiting participants for your qualitative market research.
For example, while someone might hit the right demographics for your study on paper, they might not be the right respondents to provide you with the insights you need - which is why a lot of consideration needs to be made when deciding which questions to include in your screener.
Yes, writing your own screener might be quicker in the short term, but the reality is that a fieldwork agency will have had years of experience creating screeners. So, you'll be able to rest assured that only exceptional participants are being put forward and that you won't be wasting any more time on respondents who just don't cut the mustard.
Need further advice on screeners? Don't miss this guide to recruitment screeners 
3. You're struggling with timescales 
Whether you're setting aside enough time for the research session or allowing enough time for recruitment, validation, or even dealing with dropouts, the timings involved with qualitative research are a delicate balance.
So, if you've been struggling with timeframes, it could be time to reach out for help. When you enlist the help of a fieldwork agency, they will take care of all the organisation and planning, so you can be confident that everything will happen when it is supposed to.
At Angelfish, for example we pride ourselves on meticulously planning each stage of a market research project, to ensure that we avoid any unnecessary errors of costly mistakes that could have an impact on your research further down the line.
In fact, from the initial brief, we will put together a detailed timeline so you know exactly what is being done when and why. 
4. You can't find high-quality participants
We've said it before, and we'll say it again. Ultimately, the success of your study comes down to the quality of your participants. After all, if your participants are not representative of your target audience, you won't be able to gather the insights you need.
As such, the recruitment process isn't something that should be taken lightly. If you've been struggling to find top notch participants for your research, a fieldwork agency will be able to help out.
They will leave no stone unturned in the search for participants, and will use a variety of different methods, from paid and organic adverts on social media, and online forums, as well as using other tactics such as list recruitment, word of mouth, and online communities to help source the very best participants.
Not only that, but they'll also validate them too - so you can be sure you've got the best people for your project!
5. You've been implementing the wrong methodologies
With so many different market research methodologies available, it's understandable if you're struggling to decide which one is right for your study. However, choosing the wrong methodology could have a catastrophic effect on your project, impacting everything from participant engagement and response rates to qualifying criteria.
When you work with a market research fieldwork agency, they'll be able to provide expert advice to ensure you generate the best results.
This could include advice in terms of whether your sample is a good fit for the chosen methodology, if utilising hybrid methodologies could be more effective, or if your methodology will be workable with regards to your timeframes.
6. Your participant engagement is down
It's safe to say that disengaged respondents can impact your results for all the wrong reasons. But how do you ensure optimum participant engagement?
From how you initially brief your respondents and regular communication to retaining a single point of contact - and even choosing the right incentive, if you're finding it hard to keep your participants engaged, you could end up with higher drop-out rates or unrepresentative data.
However, an expert fieldwork agency will be able to provide expert advice on how to keep your participants engaged throughout your study so you can benefit from fantastic results. Yep, from incentives to communication, they'll be on hand to help a with it all!
How Angelfish can help
If you need help recruiting participants for a market research project, we'd highly recommend working with a fieldwork agency, as they'll have all the experience, knowledge and tools needed to find the perfect participants for your project.
Get in touch today to find out how we can make a difference and help you find your perfect participants - and in the meantime, why not download our guide on choosing the right qualitative market research recruitment agency for you.